Main content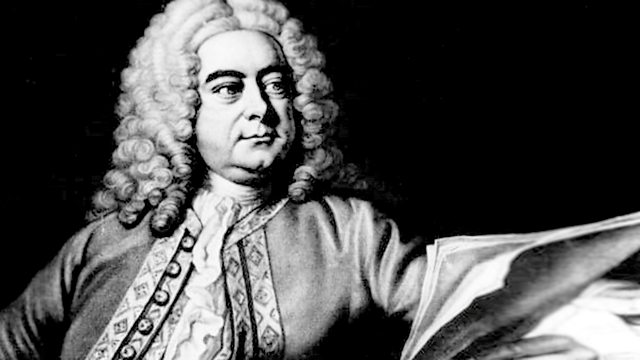 Donald Macleod explains how Handel impressed the Duke of Saxe-Weissenfels, dazzled his Roman audiences and invented the organ concerto.
This week Donald Macleod focuses on Handel the organist. Today, Handel impresses the Duke of Saxe-Weissenfels, dazzles his Roman audiences and invents the organ concerto.
"A fine and delicate touch, a Volant finger and a ready delivery of passages the most difficult, are the praise of inferior artists. They were not noticed in Handel, whose excellencies were of a far superior kind, and his amazing command of the instrument, the fullness of his harmony, the grandeur and dignity of his style, the copiousness of his imagination, and the fertility of his invention were qualities that absorbed every inferior attainment." So wrote Handel's biographer John Hawkins, attempting to capture in words the effect made on him by the almost ineffably brilliant organ-playing of his subject. Things could have turned out very differently. Handel's father, court surgeon to Johann Adolf I, Duke of Saxe-Weissenfels, had wanted his son to pursue a career in the law, but fate intervened when the Duke overheard young Georg Frideric playing the organ after service one Sunday and strongly encouraged Georg senior to allow his son to have a musical training. Within a few years, Handel left to seek his fortune in Italy, where a contemporary account has a snapshot of him playing the organ in Rome, "to the astonishment of everyone". At this point in his life, the organ was an instrument Handel improvised on rather than - with a handful of exceptions - composed for, and it's not until the mid 1730s that he produced the first of his organ concertos, for performance between the acts of a revival of his oratorio Esther.
Handel: Il Trionfo del Tempo e del Disinganno, HWV 46a; (Sonata - 'Taci, qual suono ascolto')
Le Concert d'Astrée
Emmanuelle Haïm, organ and direction
Fugue in G, HWV 606
Ton Koopman, organ of St James', Great Packington
Concerto Grosso in D, Op 3 No 6 (HWV 317)
Les Musiciens du Louvre
Marc Minkowski, conductor
Deborah, HWV 51 (Act 2, 'In the battle, fame pursuing')
James Bowman, countertenor (Barak)
Paul Nicholson, chamber organ
The King's Consort
Robert King, conductor
Esther, HWV 50b (Act 1 scene 1, extract)
Rebecca Outram, soprano (Israelite woman)
Rosemary Joshua, soprano (Esther)
Handel Orchestra and Chorus
Laurence Cummings, conductor
Organ Concerto in B flat, Op 4 No 2 (HWV 290)
Ottavio Dantone, organ and direction
Accademia Bizantina
Esther, HWV 50b (Act 2 scene 4, extract)
Handel Orchestra and Chorus
Laurence Cummings, conductor
Producer: Chris Barstow.
More episodes
Previous
You are at the first episode