Main content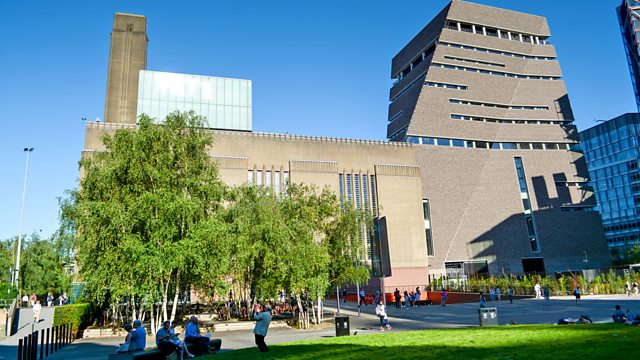 Morton Feldman Live from the Tate
Live from Tate Modern in London, Tom McKinney introduces a special all-night performance by the Flux Quartet of Morton Feldman's modernist masterpiece the String Quartet No 2.
A special all-night performance of a Modernist masterpiece, the String Quartet No.2 by Morton Feldman. This work takes nearly 6 hours to perform, and the FLUX Quartet from New York are one of the few groups to have tackled this marathon. They will perform the piece live in concert at the Tate Modern Tanks in London.
Feldman was a good friend of the artist Robert Rauschenberg who is the subject of a new exhibition at Tate Modern. Presenter Tom McKinney discusses their friendship with curator Achim Borchardt-Hume, before the quartet begins.
Feldman is considered one of the most significant composers of the later 20th century. He was associated with the experimental New York school that also included John Cage. Later in his life he began to compose very long, very quiet pieces, and the longest of all was the String Quartet no.2 (1983) at about six hours long.
This piece requires incredible physical stamina as well as technical ingenuity. The length is a huge hurdle in itself - six hours without a break. Another big challenge is the act of playing very quietly. It actually requires much more physical energy to do less than more.
Last on
Music Played
Morton Feldman

String Quartet no.2

Performer: FLUX Quartet.

Morton Feldman

Three Pieces for piano

Performer: Steffen Schleiermacher.

Early Piano Works.
HAT HUT.

Morton Feldman

Madame Press died last week at ninety

Orchestra: Orchestra of St. Luke's. Conductor: John Adams.

John Adams: American Elegies.
Elektra Nonesuch.
8.
Broadcast