Main content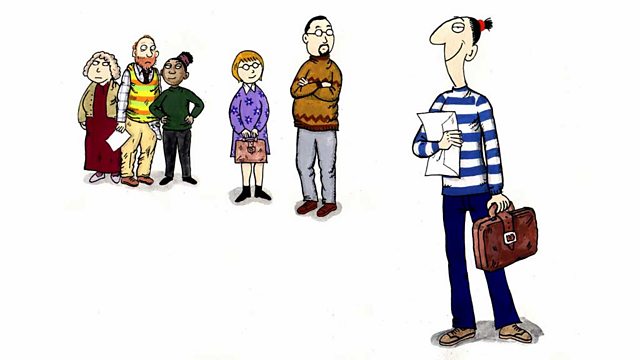 Clare is lost on the Sparrowhawk estate, trying to remember who she is. Starring Sally Phillips. Written by Harry Venning and David Ramsden.
Episode 4 - Momento
Riots have broken out on the Sparrowhawk estate and ruined the team's family fun day. In all the chaos, Clare has lost her memory and is roaming the streets, encountering all sorts of characters as she tries to work out who she is.
Sally Phillips is Clare Barker the social worker who has all the right jargon but never a practical solution.
A control freak, Clare likes nothing better than interfering in other people's lives on both a professional and personal basis. Clare is in her thirties, white, middle class and heterosexual, all of which are occasional causes of discomfort to her.
Each week we join Clare in her continued struggle to control both her professional and private life In today's Big Society there are plenty of challenges out there for an involved, caring social worker. Or even Clare.
Written by Harry Venning and David Ramsden
Producer Alexandra Smith
A BBC Studios production.
Credits
| Role | Contributor |
| --- | --- |
| Clare | Sally Phillips |
| Brian | Alex Lowe |
| Nali | Nina Conti |
| Libby | Sarah Kendall |
| Hugo | Andrew Wincott |
| Joan | Sarah Thom |
| Mrs Singh | Nina Wadia |
| Cilla | Gbemisola Ikumelo |
| Anarchist | Colin Hoult |
| PC | Colin Hoult |
| Writer | Harry Venning |
| Writer | David Ramsden |
| Producer | Alexandra Smith |