Main content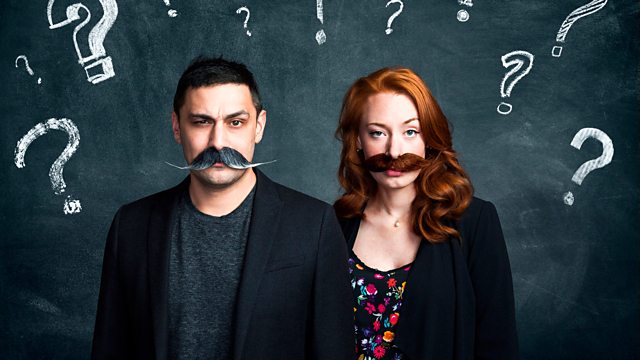 The Hunt for Nothing, Part 1
Does nothing exist? Our scientific duo consider the nature of nothing, from outer space to quantum vacuums.
"Is there any such thing as nothing?" This question from Bill Keck sparked so much head scratching that we have devoted two episodes to this curious quandary.
In the first programme, the team considers the philosophy and physics of nothing. As Prof Frank Close, author of "Nothing: A Very Short Introduction" explains, nothing has intrigued great thinkers for thousands of years, from the Ancient Greeks to today's particle physicists.
Otto Von Geuricke, the Mayor of Magdeburg in Germany, invented the artificial vacuum pump in the 17th century and presented spectacular displays to demonstrate the awesome power of nothing.
Cosmologist Andrew Pontzen helps Hannah search for nothing in the depths of space and inside the atom. However, as they find out, recent discoveries in physics involving quantum fluctuations and the Higgs field have proved that nothing is impossible.
If you have any Curious Cases for the team to solve please email curiouscases@bbc.co.uk
Presenters: Adam Rutherford & Hannah Fry
Producer: Michelle Martin.
Last on
Broadcast

Why do you see faces in unexpected places?
Podcast
Science sleuths Dr Adam Rutherford and Dr Hannah Fry investigate everyday mysteries.