Main content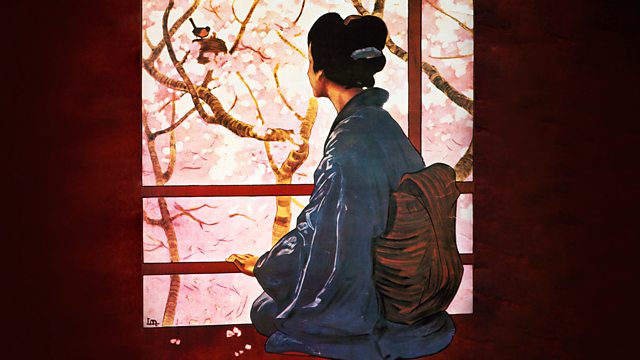 Puccini's Madame Butterfly
Frances Fyfield is joined by the star of La Scala's season-opening production of Madame Butterfly, Maria José Siri, to explore the manuscript of Puccini's operatic masterpiece.
When Madame Butterfly opened at La Scala, Milan on February 14th 1904 it lasted one night. The audience reaction forced Puccini and his publisher Ricordi to pull the Opera and set about a series of rewrites. But in Milan's Archivio Storico Ricordi is the manuscript of that first performance with all the later markings, crossings out and additions which were to see the work become hugely popular over the years that followed. Un Bel Di and the Humming chorus are now familiar to audiences all over the world and the sweep and passion of Puccini's music ensure it's enduring popularity.
However, La Scala have decided to go back to the composer's earliest version, bringing the autographed manuscript with all its hidden material, to life.
Thanks to the generosity of the Archivio Storico Ricordi Frances Fyfield has been allowed to examine the score along with the conductor Julian Smith, the scholar Nigel Simeone and the star of La Scala's revival Maria José Siri. What they discover is a markedly different shape to the Opera which tells the story of the young Japanese girl's sham wedding to the American naval lieutenant Pinkerton and her subsequent refusal to give up on him.
Maria José gets the chance to see the material she's been rehearsing in the composer's own hand and Julian Smith explains why Puccini made the changes he made, raising many of the dilemmas that come from looking to original source material for the final word on what the composer wanted, or thought he wanted.
What's for sure is that the feverish and sometimes frantic hand are a vivid testament to a composer at the height of his powers and with an astonishing attention to minute musical detail.
Producer: Tom Alban.
At Archivio Storico Ricordi in Milan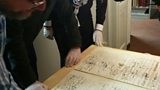 L-R. Music scholar Nigel Simeone, Conductor Julian Smith, Soprano Maria José Siri, Cio Cio San (Butterfly) in the season-opening production at La Scala in December.  
Archivio Storico Ricordi