Main content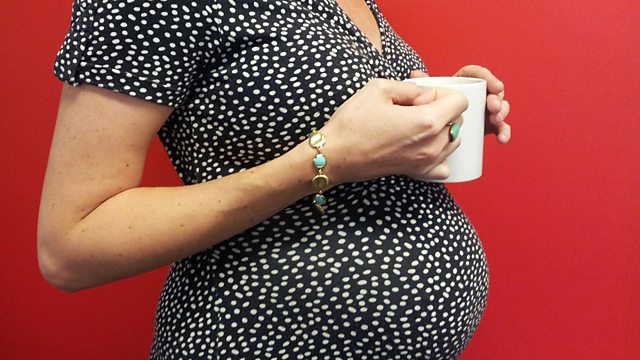 Ian McEwan's modern-day take on Hamlet, told from the perspective of an unborn child and narrated by Tim McInnerny.
The sixth episode of Nutshell by the acclaimed author Ian McEwan and read by the actor Tim McInnerny.
Ian McEwan's latest novel is a modern-day riff on Hamlet told from the unusual perspective of an unborn child who eavesdrops on his mother and property developer uncle as they plot the murder of his father.
'Bounded in the nutshell' of Trudy's womb, the foetus is witness to a plot. Unable to escape the confines of the uterus, he is forced to eavesdrop on his mother Ger(Trudy) and her lover, property-developer Claude, as they plan to murder his father, a hapless poet called John Cairncross. The ambitious but deeply banal Claude is of course brother to John and, consequently, villainous uncle to the unborn narrator. Claude and Trudy devise an elaborate facade involving anti-freeze and a great many props to cover their tracks and suggest that John's death was actually suicide. As witness to all these goings-ons, the nine-month old resident of Trudy's womb keeps up a running commentary that is both tragic and wryly entertaining, as he muses on his own future and becomes determined to subvert their plan and avenge the murder. Nutshell's Denmark is an elegant Georgian terraced house in London St. John's Wood that has become shabby and dilapidated, but Claude has designs on it.
It's a classic tale of murder and deceit told with tremendous wit and clever wordplay and is a brilliant re-working of the Shakespearean original.
Tim McInnerny is known for his many roles on television and stage appearing in films such Johnny English and TV such as Sherlock and the recent National Treasure. Early in his career he featured as Lord Percy Percy and Captain Darling in the Blackadder series.
Ian McEwan is a critically acclaimed author of short stories and novels for adults. His novels include The Child in Time, which won the 1987 Whitbread Novel of the Year, The Cement Garden, Enduring Love, Amsterdam which won the 1998 Booker Prize, Atonement, Saturday, On Chesil Beach, Solar, Sweet Tooth and The Children Act.
Credits
| Role | Contributor |
| --- | --- |
| Author | Ian McEwan |
| Reader | Tim McInnerny |