Main content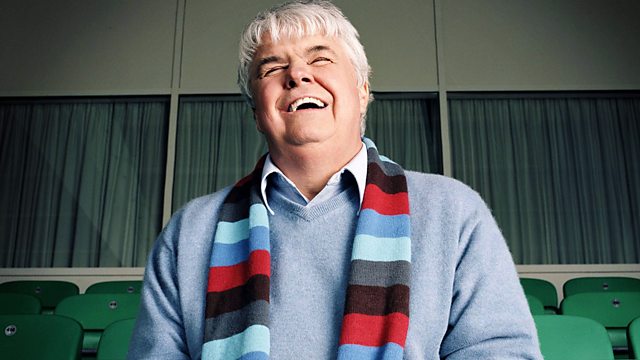 Alison Lapper
Series that gives rare insights into the world of disability. Peter White talks to artist Alison Lapper about work, motherhood and growing up with shortened arms and no legs.
Alison Lapper is currently co-presenting the documentary series 'No Body's Perfect,' which aims to help people who struggle with body image. It's something she's ideally placed to do - when she was seven months pregnant a naked statute of her sat serenely on top of the fourth plinth in London's Trafalgar Square.
She tells Peter White, in the first of this new series of No Triumph No Tragedy, that when she was born with a rare chromosomal disorder doctors waited for her to die. When she didn't, her Mum was told that she'd have a terrible quality of life and that they should just forget about her. She went to live in a residential home for children with physical and learning disabilities and tells Peter how there was strength in a common bond:
"We survived together because it could be a cruel environment. There were some hideous people who didn't look at us as human beings. They were cruel and unkind and you either survived or you didn't. I saw a lot of people shrink."
Her childhood, she feels has made her stronger: "I always vowed I'd never be anyone's victim and I'd never dwell on what has gone. I don't want it to spoil the rest of my life because my life is really good."
Alison is an artist: she uses photography and digital images to question physical normality and beauty. She paints with her mouth and is constantly challenging expectations around what she can do. This was nowhere more evident than when she was pregnant with her son, Parys. She insisted on changing his nappies and on picking him up: "It's always been such a fight for everything. It's amazing, just because my limbs are missing, how different people think I am."
In the second programme in the series Peter meets the stand-up comedienne, Geri Jewell, who was born with cerebral palsy. She was the first disabled actor to take a lead role in a sitcom and she's gone on to challenge ideas about what is possible. She describes the pressures on her to go into a job suited to her disability and what made her rebel against such restricting expectations.