Main content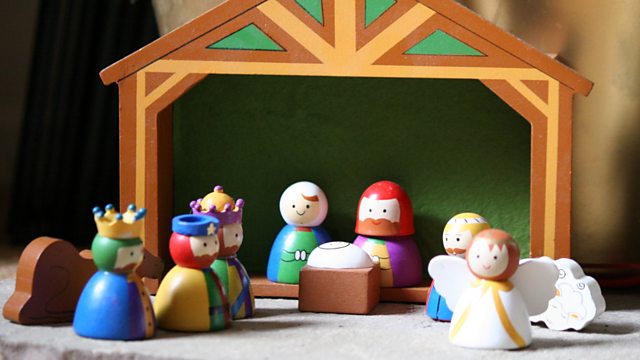 Nativity casting, Jeanette Winterson and Mary Portas
What does it mean to play Mary in the school nativity? Jeanette Winterson and Mary Portas. Agnes Obel performs. Asbestos in schools. Why do some women lie about their age?
As Christmas play season is in full swing we discuss the role of Mary in the Nativity story and what it means to play her. Samira Ahmed who was cast as Mary in 1971 and Amy Cooke-Hodgeson an Expressive Arts teacher at St Saviours school in West London, discuss.
The retail consultant and broadcaster Mary Portas and the author Jeanette Winterson discuss the complexities and joys of starting a new relationship with a woman in later life.
The Berlin-based Danish musician and singer Agnes Obel talks about her new album Citizen of Glass and performs her latest single, Stone.
We hear from two women who have escaped a forced marriage. Last year the government's Forced Marriage Unit gave advice and support to more than 1200 people who were at risk of being married against their will. Nisha and Ayesha tell us how they've rebuilt their lives after leaving home and family behind.
We hear from Lucie Stephen who is campaigning to make sure that asbestos is removed from all schools after her mum, a teacher for 30 years, died earlier this year from mesothelioma, a cancer associated with exposure to asbestos.
Why do some women lie about their age? We hear from the broadcaster Penny Smith who was forced to tell the truth about her age by Wikipedia getting it wrong, the journalist Jane Gordon who has never revealed her age and the writer Edwina Ings-Chambers who is honest about her age but understands why some people aren't.
Velvet is having a moment so we hear from the lifestyle blogger Sasha Wilkins on how to wear it and where to find it and from the fashion historian Amber Butchart about velvet's history and why it's been popular for centuries.
Presented by Jenni Murray
Produced by Rabeka Nurmahomed
Edited by Jane Thurlow.
Credits
| Role | Contributor |
| --- | --- |
| Presenter | Jenni Murray |
| Producer | Rabeka Nurmahomed |
| Editor | Jane Thurlow |
| Interviewed Guest | Samira Ahmed |
| Interviewed Guest | Amy Cooke-Hodgson |
| Interviewed Guest | Mary Portas |
| Interviewed Guest | Jeanette Winterson |
| Interviewed Guest | Agnes Obel |
| Interviewed Guest | Lucie Stephen |
| Interviewed Guest | Penny Smith |
| Interviewed Guest | Jane Gordon |
| Interviewed Guest | Edwina Ings-Chambers |
| Interviewed Guest | Sasha Wilkins |
| Interviewed Guest | Amber Butchart |