Main content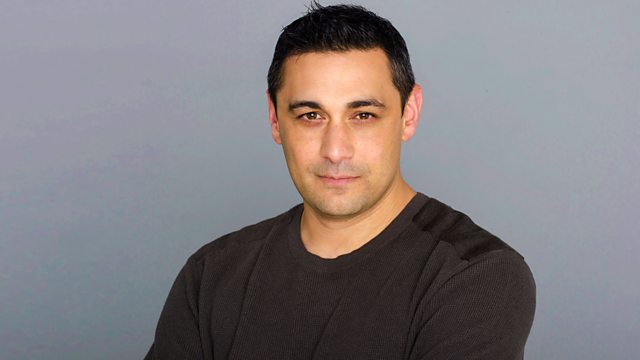 Rock traces of life on Mars, Desert fireball network, Gut microbes and Parkinson's Disease, Science Museum's maths exhibition
Could rocks studied by the Mars rover Spirit contain the hallmarks of ancient life? Adam Rutherford hears about a discovery in hot springs in Chile with intriguing new clues.
Could rocks studied by the Mars rover Spirit in Gusev Crater in 2007 contain the hallmarks of ancient life? Geologist Steve Ruff of Arizona State University talks about what he found in hot springs in Chile which begs that question. He says the evidence is intriguing enough for NASA to send its next and more sophisticated Mars robot back to the same spot on the Red Planet in 2020.
Adam also talks to Phil Bland of Curtin University in Australia - one of the creators of the Desert Fireball Network - an array of automated cameras across Australia, built to locate where shooting stars land as meteorites and also pinpoint from where they came in the solar system. Boosting the chances of collecting these meteorites and knowing their space origins should helps us to better understand how the Earth and other planets formed 4.5 billion years ago.
There's new compelling evidence that microbes in the gut play a role in the development of Parkinson's disease. Tim Sampson of Caltech in the US outlines his experiments which raise this possibility and Patrick Lewis, another Parkinson's researcher at the University of Reading, puts the new findings into a wider context.
Adam takes a tour of the spectacular new mathematics gallery at the Science Museum in London. The Winton Gallery's exhibited objects and design by the celebrated architect Zaha Hadid focusses on mathematics in the real world. Adam's guide is lead curator David Rooney.
Last on
This programme is produced in partnership with The Open University.
Broadcasts

Take the Synthetic Voices and Personality Test
Podcast
Adam Rutherford goes inside science to explore the research that is transforming our world