Main content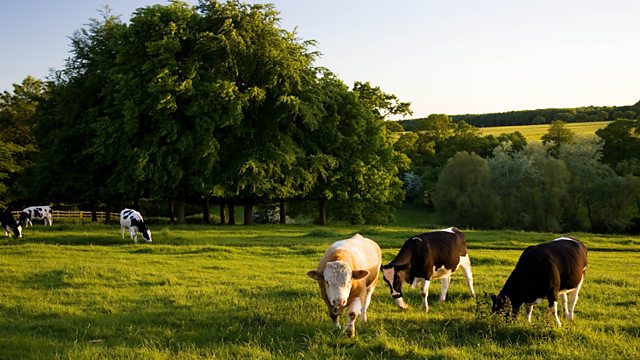 Security alpacas, Tackling nitrogen pollution and 12 months on since the Cumbria floods
A global initiative is launched to tackle nitrogen pollution and we meet the security team guarding a farm of turkeys this Christmas, made up of alpacas.
A global initiative has been launched to tackle nitrogen pollution. British scientists will lead the $60 million project which aims to find ways to reduce excessive use of nitrogen - it is vital for life on earth, but when released in large quantities it can be highly polluting. Professor Mark Sutton is from the Centre for Ecology and Hydrology. He's leading the project and told Anna Hill why it's important to manage nitrogen pollution.
At the CLA conference in London today farmers and business owners will outline challenges ahead for the rural economy as we move through Brexit. Ross Murray, president of the Country Land and Business Association explains the challenges ahead to Anna.
It's a year on from the most extreme winter floods on record to hit the UK and Caz Graham meets Sue Tyson who farms in Cumbria. She was badly affected by the floods and Caz has been to visit her to see how the farm has recovered, and we meet the farmer who has employed a different type of security guard to protect his Christmas turkeys: alpacas.
Presented by Anna Hill and produced by Martin Poyntz-Roberts.