Main content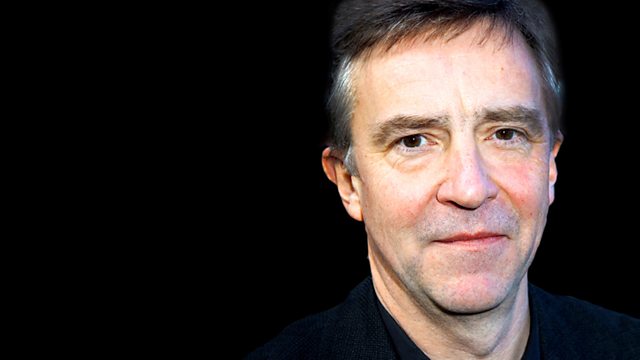 Watching the River Flow
Ethical and religious discussion.
John McCarthy explores the therapeutic benefits of watching the river flow and assesses the spiritual significance of rivers as sites of ritual and prayer.
The power of rivers to cleanse not just the body but the soul too is a common religious theme. John examines the baptism of Jesus and the centrality of the River Ganges to the Hindus.
John marvels at a river's ability to detach us from the hectic world around us and from the churning of inner thoughts and concerns. He notes that, when staring into the water, even a monolithic city building becomes broken up into a collage of dancing reflected shapes, at once beautiful and emotionally manageable.
Rivers are constantly moving, alive almost, forever changing and developing. Like us, they are on a journey - perhaps, John wonders, that's why it's easy to see something of our own lives in theirs.
In order to tell his story, John draws upon the music of Johnny Flynn and Laura Marling, Bassekou Kouyaté and Ngoni Ba, and Joni Mitchell. Readings include historian Peter Ackroyd's homage to the Thames, Robert Southey's stunning poetic depiction of the Ganges and Mary Kienholz poetic reminder that, like all great rivers, the Columbia River is a wild and untamed beast at heart.
Presenter: John McCarthy
Producer: Max O'Brien
A TBI Media production for BBC Radio 4.
Readings
Title: The Prelude (excerpt)
Author: William Wordsworth
Publisher: Penguin Classics
Title: This is All (The Dance Sequence)
Author: Aidan Chambers
Publisher: Definitions
Title: Columbia River
Author: Mary Keinholz
Publisher: iUniverse
Title: The Song of the River
Author: Somerset Maugham's
Publisher: Doubleday
Title: Mount Meru
Author: Robert Southey
Publisher: Leopold Classic Library
Title: Charon
Author: Edward Sapir
Publisher: Poetry Foundation
Title: Siddhartha
Author: Hermann Hesse
Publisher: Penguin Modern Classics
Title: Thames – Sacred River
Author: Peter Ackroyd
Publisher: Chatto and Windus