Main content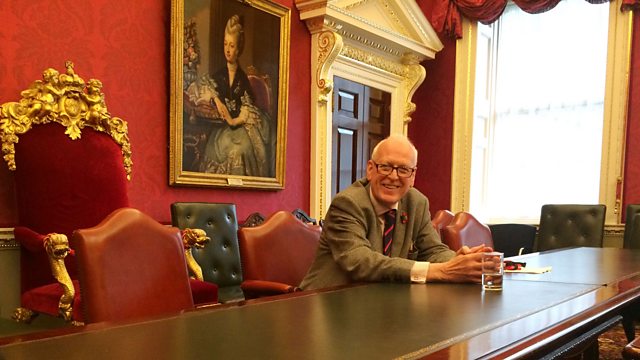 Lloyd George's Revolution
Peter Hennessy tells how Lloyd George transformed Britain's government and galvanized the country when he became prime minister a century ago in the darkest days of World War I.
Drawing on sound archive of David Lloyd George and key contemporary witnesses, Peter Hennessy tells how Lloyd George revolutionised Britain's government when he became prime minister a century ago. In the darkest days of World War I, Lloyd George transformed an amateurish approach to government and galvanized a war weary country by radically reforming the Cabinet, bringing outsiders ('men of push and go') into Whitehall and creating new departments.
As a radical politician, Lloyd George always saw government as a force for progress, and as war leader he ruthlessly replaced unprofessional informality with business-like efficiency. He began by setting up a five-man War Cabinet, a reform that he recommended again on the BBC in the early days of World War II. 'I had for some time come to the conclusion, that to entrust the direction of the war to a Sanhedrin of some twenty ministers, chosen largely for party reasons, and all engaged in the administration of departments which demanded their whole attention, was worse than worthless.' Lloyd George also created a Cabinet Secretariat (now the Cabinet Office), ensuring that a minute was taken of Cabinet meetings and that ministers' decisions were implemented.
Yet Lloyd George was also a precursor of presidential-style politics. He brought his own advisers and press secretary into Number 10, and his mistress became one of the private secretaries (the first woman to hold this post). Although his presidential tendencies later contributed to his downfall, his revolution in government had laid the foundations for victory in 1918 and remains his legacy in Whitehall. Among those taking part in the programme are biographers Ffion Hague, Kenneth Morgan and Roy Hattersley, and historian, Hew Strachan.
Producer: Rob Shepherd.
Last on