Main content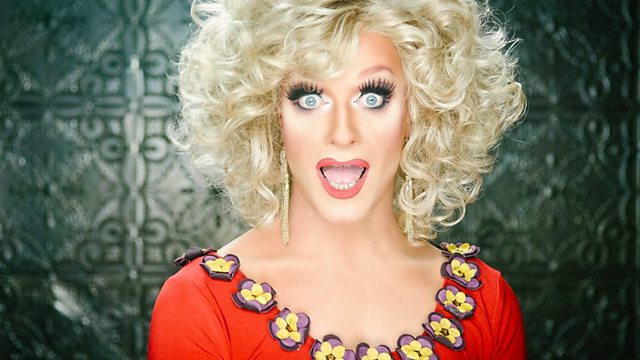 04/12/2016
Cathy Macdonald talks to Rory O'Neill, who has performed as a drag queen for 20 years, about how he was involved in Ireland's landmark referendum on same-sex marriage.
Rory O'Neill, through his drag queen alter-ego Panti Bliss, has been dressing up and entertaining people for 20 years. Along the way he became embroiled in an incident that sparked nationwide debate in Ireland leading up to their landmark referendum on same-sex marriage.
A chance childhood encounter in a magic shop introduced James Doty to mindfulness and changed the direction of his life. He became a neurosurgeon, philanthropist, and the creation of the Center for Compassion and Altruism Research and Education at Stanford University. Cathy talks to James about that extraordinary moment when he first walked through the doors of the magic shop.
Author and academic Omar Imady, from the Centre for Syrian Studies at St Andrews University, on the current situation in Syria and his latest novel, 'The Gospel of Damascus'.
2016 marks fifty years of the housing charity, Shelter, and award-winning film-maker, Marcel Mettelsiefen has made a documentary - 'Slum Britain: 50 Years On' - charting what has changed in the past half century. He talks to Cathy about the struggles he witnessed while filming.
Speak Unique is a new project based in Edinburgh which aims to help with some of the problems of losing your voice. Reporter Nick Balneaves went to find out why they are recording different dialects from around Scotland. Therapeutic storyteller Wendy Woolfson and Quaker and scholar Alastair McIntosh join Cathy to explore why our voice is so important to our identity.
Profile of Rory O'Neill, star of compelling new documentary The Queen of Ireland.