Main content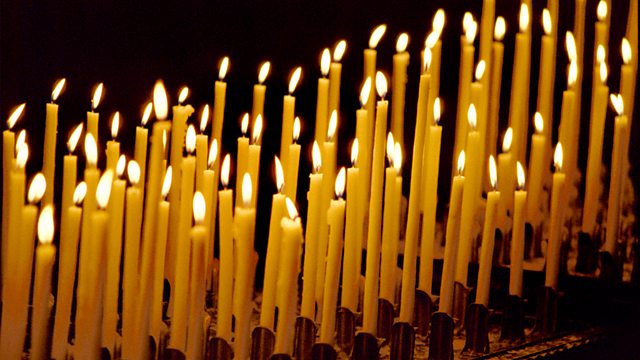 03/12/2016
A spiritual comment and prayer to begin the day with the Reverend Dr Stephen Cherry, Dean of King's College Cambridge.
Script
Good morning.
Hardly anyone in Britain would describe winter in Britain as their favourite season. It might be different in a mountainous area where winter is synonymous glistening ice and sparkling snow.   But while I am as allergic to gloom as the next person, but to my eye the slant light on a late winter dawn or an early winter evening can be beautiful and evocative.
Should it be coupled with a crisp frost under a clear sky with stars gradually disappearing or appearing, then so much the better.  But its the slanted semi light of the turning of the day that is perhaps more exaggerated as well as more accessible in the winter months.
The beauty, I suppose, is in the transition. The changing quality of light is a commentary on the passage of time - a reality beyond my control and yet is as fundamental to my living as is my breathing or eating.
Change and decay in all around I see wrote one Victorian hymn-writer. And yet John Henry Newman said that to be perfect was to change often.
The daily round of light and dark, day and night, like the seasonal changes of winter into spring into summer and autumn certainly mark the passage of time though which we age, And yet they also keep us fresh, alert, responsive to the dynamism of the universe, that astonishing cosmic clock of creation.
Lord of winter and summer, day and night, whose eternal processes of change are etched into the fabric of the universe and the structure of life, let me see in the slant light of dawn the beauty of your world and the constantly dynamic nature of your love for all.  Amen.