Main content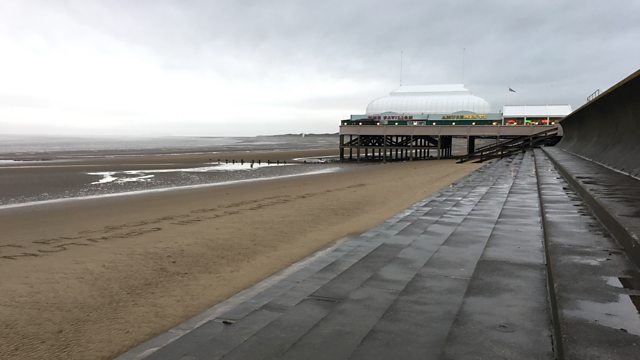 Burnham-on-Sea
Eric Robson and the panel are in Burnham-on-Sea in Somerset. Chris Beardshaw, Anne Swithinbank and Bunny Guinness answer this week's questions from the audience.
Produced by Dan Cocker
Assistant Producer: Hannah Newton
A Somethin' Else production for BBC Radio 4.
Fact Sheet
Q – Why isn't my 'Red Robin' Photinia lovely bright colour like others I see?
Anne – I would give it a good mulch then, in spring, feed it with fertiliser.  And prune it so it is forced to make new growth.
Chris – This is a member of the Rosaceae family.  The red flush is caused by anthocyanins which acts as sunscreen for the young plants.  If the plant does not get enough sunlight it won't require the red flush.  So put it somewhere with lots of light and then prune it hard. 
Q – I've got an orange tree and a lemon tree in the kitchen in tubs.  They are about five feet tall (1.5m) and fruiting but they don't look very well.  I'm not sure when to water them.
Bunny – They've had a massive light-level drop.  And there won't be enough humidity.  Oranges need about 12 degrees Celsius (54 degrees Fahrenheit) in the winter.  Don't give them too much moisture. 
Anne – They need rain water and give them a feed too

Chris – Check for pest issues on the foliage.  Red Spider is common in these situations.
Q – Why do I get an allergic response when pruning Buddleia in the late autumn?
Chris – Older specimens of the Davidii type can get quite dry and dusty so it could be that.   The seed is very hairy – that could be the culprit too. 
Bunny – Try wearing a dust mask
Q – I would love to grow exhibition sweet peas.  Advice please.
Chris – There are a number of different answers!  They do like well-cultivated land and lots of organic matter.  Long-stem cultivars are best.  Plant after frosts have gone and pinch the tips out to encourage side shoots.  Grow them up a rigid frame.
Q – What are the current trendy gardening ideas we should be trying?
Bunny – 'No dig'
Anne – Houseplants seem to be coming back into fashion under the pseudonym 'Indoor Plants'
Chris – City/community farms.  Urban allotments.
Q – What time of year should I shape and prune a large, spring-flowering Magnolia?
Chris – They don't generally enjoy a pruning.  If it's a Soulangeana or tulip type let it flower next spring and then prune.  Do it in stages.
Anne – Do a combination of thinning and shortening.  Rub some of the young regrowth off before it takes hold.
Q – Conference pear tree.  For the past two years it has been suffering from bright orange spots on the leaves.  What is it?
Chris – Sounds like a rust.  It won't affect the vigour of the plant significantly.  General purpose fungicide or tea tree oil will help.
Eric – Pick up fallen leaves to stop it coming back
Q – Our garden is solid clay and it is next to the sea – what can we do/plant?
 Bunny – Put on lots of organic matter.  Chicken manure. 
Anne – Once the soil has been improved you can grow all sorts of things – Phormiums, Olearia traversii, Pittosporums.  Create raised beds.  Hellebores and Peonies like a high-clay soil.
Chris – In raised beds – Phalaris 'Feesey', herbaceous Geraniums, Pulmonarias and Brunneras.  Shrubs: Physocarpus 'Diablo'.  Species roses.