Main content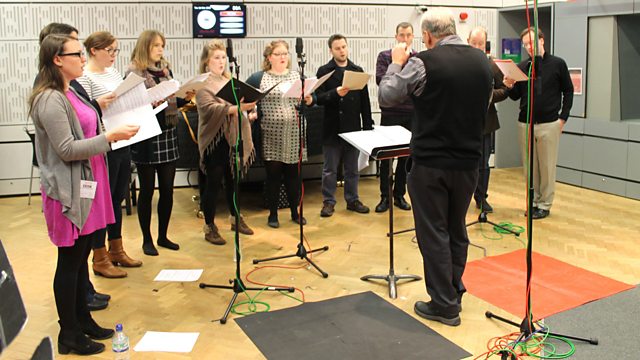 Ex Cathedra, Holly Mathieson, Lisa Oshima
Clemency Burton-Hill's guests include members of vocal group Ex Cathedra, who sing live in the studio, directed by Jeffrey Skidmore. Plus violinist Lisa Oshima plays live.
Clemency Burton-Hill with a lively mix of music, chat and arts news. Her guests include members of the vocal group Ex Cathedra who perform live in the studio with their director Jeffrey Skidmore, and violinist Lisa Oshima whose new CD is out today. Plus conductor Holly Mathieson chats about her upcoming performance with the Corinthian Chamber Orchestra.
5.30pm Power of Three - another chance to hear the next instalment in a 70-part daily series of pioneering sounds from the BBC Third Programme and Radio 3 archives presented by David Hendy.
Radio 3's 70th season, celebrating seven decades of pioneering music and culture since the founding of the Third Programme.