Main content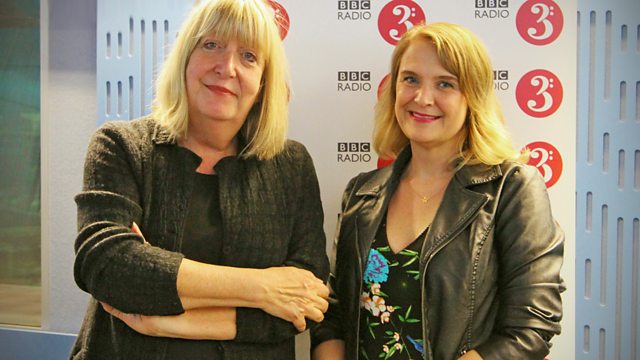 Thursday - Sarah Walker with Lynne Truss
With Sarah Walker. Including My Favourite Rameau Dance Music; Music in Time: Tromboncino's frottolas; Artist of the Week: pianist Moura Lympany, featured performing music by Falla.
9am
My favourite... Rameau dance music. Sarah puts on her dancing shoes as she shares a selection of her favourite dances from French baroque composer Rameau's most celebrated operas and ballets, including Hippolyte et Aricie, Les Indes Galantes, Dardanus and Zais.
9.30am
Take part in today's musical challenge: listen to the clues and identify a mystery musical object.
10am
Sarah's guest is the writer and broadcaster Lynne Truss. Best known as the author of the hugely successful punctuation bible Eats, Shoots and Leaves, Lynne started her career as a literary editor, then critic and columnist. She has written extensively for radio, with her work including dramas, comedy series, adaptations and short series, and is a familiar voice on Radio 4, often presenting and contributing to radio discussions. Lynne has also written novels including Going Loco; Tennyson's Gift; With One Lousy Free Packet of Seed and Cat Out of Hell. Lynne talks about her new novel, The Lunar Cats, and shares her favourite pieces of classical music throughout the week, including works by Beethoven, Donizetti and Rodgers and Hammerstein.
10.30am
Power of Three - the next episode in a 70-part daily series of pioneering sounds from the BBC Third Programme and Radio 3 archives presented by David Hendy.
Followed by Music in Time
Music in Time: Renaissance
Sarah places Music in Time as she investigates the 'frottola', an Italian comic or amorous song, popular in the 15th and 16th centuries and an important precursor to the madrigal. Sarah hunts out several frottolas from one of the best-known exponents of the form, the Italian Renaissance composer Bartolomeo Tromboncino.
11am
Sarah's artist of the week is the pianist Moura Lympany. After auditioning for the conductor Basil Cameron, Lympany made her concert debut with him at Harrogate in 1929, aged just twelve, playing Mendelssohn's First Piano Concerto. Several years later, she came second to Emil Gilels in the Ysaÿe Piano Competition in Brussels, and by the Second World War she had become one of the UK's most popular pianists. Her repertoire focuses mainly on music of the Romantic period and the 20th century, and throughout the week we'll hear her in recordings of piano concertos by Liszt (No. 2), Rachmaninov (No. 1) and Mendelssohn (No. 1), as well as Chopin's 24 Preludes and Falla's Nights in the Gardens of Spain.
Falla
Nights in the Gardens of Spain
Moura Lympany (piano)
Royal Philharmonic Orchestra
Malcolm Sargent (conductor).
Music Played
MY FAVOURITE... RAMEAU DANCE MUSIC

LYNNE TRUSS' CHOICE NO.1

LYNNE TRUSS' CHOICE NO.2

LYNNE TRUSS' CHOICE NO.3

MUSIC IN TIME: RENAISSANCE

ARTIST OF THE WEEK: MOURA LYMPANY