Main content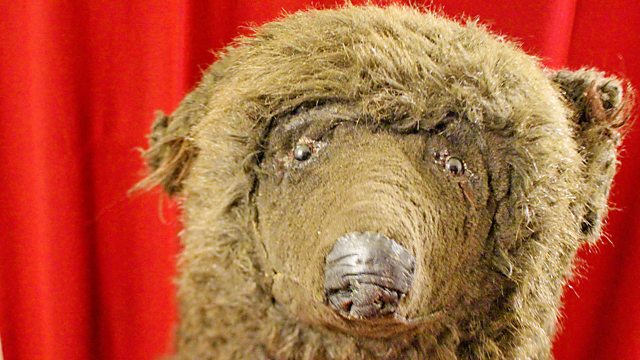 Cavalli's La Calisto
Live from Wigmore Hall, London, La Nuova Musica perform Cavalli's opera La Calisto, based on the Greek myth. With soprano Lucy Crowe as Calisto and bass James Platt as Giove.
Live from Wigmore Hall, London: La Nuova Musica perform Cavalli's La Calisto.
Cavalli: La Calisto (part 1)
Francesco Cavalli's La Calisto, first performed in Venice in 1651, blends comedy and tragedy with music of sensuous beauty and irresistible charm. The opera's libretto is based on the ancient Greek myth of the nymph Callisto, who incurs the wrath of the Roman goddess Juno and is transformed into a bear. Finally she is set amongst the stars of the Great Bear constellation.
Its modern revival at the 1970 Glyndebourne Festival created a wave of interest in Baroque opera that continues to grow today, driven by the energy and artistic vision of groups such as La Nuova Musica and its director David Bates, who made his critically acclaimed US debut in 2014 conducting La Calisto with Cincinnati Opera.
8.30pm Interval: Pied Piper
A radio programme that's aimed at children and teenagers, but draws in an audience of all ages. That's exactly what Pied Piper was - a twenty-minute programme that ran on BBC Radio 3 from 1971 until the untimely death of its presenter, early music specialist David Munrow in May 1976. It was broadcast at tea time and was initially billed as 'tales and music for younger listeners', yet many now cite it as the programme that gave them a way into classical music. As part of the celebrations of the 70th anniversary of the Third Programme, BBC Radio 3 has dug out some of the programmes from the archive to give us a chance to listen again to how Munrow enthused his audiences with his passion for music of all types.
During the intervals of the concerts this week, we'll be hearing a selection of programmes from the five-year-long series. Munrow explored a wide range of music, and these five programmes can only begin to give a taste of the topics he covered.
In this edition of Pied Piper from 13th September 1971, David Munrow discusses the music of Handel, sings 'jolly good, jolly good' along to a Bach Brandenburg concerto and gives a brief history of electronic and pipe organs.
8.50pm Cavalli: La Calisto (part 2)
Calisto ..... Lucy Crowe, soprano
Giove ..... George Humphreys, bass
Diana ..... Jurgita Adamonyté, mezzo-soprano
Endimione ..... Tim Mead, countertenor
Giunone ..... Rachel Kelly, mezzo-soprano
Mercurio ..... James Newby, baritone
Pane ..... Andrew Tortise, tenor
Linfea ..... Sam Furness, tenor
Satirino ..... Jake Arditti, countertenor
Silvano ..... Edward Grint, bass-baritone
La Nuova Musica
David Bates director.
Last on
Music Played
Francesco Cavalli

La Calisto - opera in 3 acts

Singer: Lucy Crowe. Singer: George Humphreys. Singer: Jurgita Adamonyté. Singer: Tim Mead. Singer: Rachel Kelly. Singer: James Newby. Singer: Andrew Tortise. Singer: Sam Furness. Singer: Jake Arditti. Singer: Edward Grint. Ensemble: La Nuova Musica. Director: David Bates.
Broadcast