Main content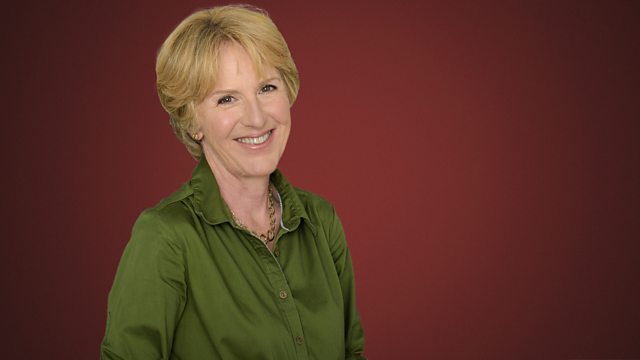 Proms 2015: Verdi's Requiem
Catriona Young presents a performance of Verdi's Requiem given at the 2015 Proms.
Catriona Young presents a performance of Verdi's Requiem from the 2015 BBC Proms.
12:31 AM
Verdi, Giuseppe (1813-1901)
Requiem
Angela Meade (soprano), Karen Cargill (mezzo-soprano), Yosep Kang (tenor), Raymond Aceto (bass), Concert Association of the Chorus of the Deutsche Oper Berlin, BBC Scottish Symphony Orchestra, Donald Runnicles (conductor)
1:51 AM
Beethoven, Ludwig van (1770-1827)
String Quartet no.14 (Op.131) in C sharp minor
Orlando Quartet
2:31 AM
Schumann, Robert (1810-1856)
Piano Concerto in A minor, Op.54
Dina Yoffe (piano), Orchestra of the 18th Century, Frans Brüggen (conductor)
3:03 AM
Caurroy, Eustache du (1549-1609)
11 Fantasias on 16th-Century songs
Hespèrion XX, Jordi Savall (viol and director)
3:30 AM
Schubert, Franz (1797-1828), transcr. Liszt, Franz (1811-1886)
Die Forelle (S.564)
Simon Trpceski (piano)
3:34 AM
Schubert, Franz (1797-1828), transcr. Liszt, Franz (1811-1886)
Ständchen arr. for piano - from Schwanengesang (D. 957)
Simon Trpceski (piano)
3:41 AM
Mozart, Wolfgang Amadeus (1756-1791)
"Misera, dove son!" (scena) and "Ah! non son'io che parlo" (aria) (K.369)
Rosemary Joshua (soprano), Freiburg Barockorchester, René Jacobs (conductor)
3:48 AM
Telemann, Georg Philipp (1681-1767)
Concerto for Trumpet & Orchestra in D major
Friedemann Immer (trumpet), Musica Antiqua Koln, Reinhard Goebel (director)
3:55 AM
Stanford, Charles Villiers (1852-1924)
Eternal Father - from 3 Motets (Op.135 No.2)
BBC Singers, Stephen Cleobury (conductor)
4:02 AM
Fauré, Gabriel (1845-1924)
Elegie for cello and orchestra (Op.24)
Shauna Rolston (cello), Edmonton Symphony Orchestra, Uri Mayer (conductor)
4:10 AM
Bach, Johann Sebastian [1685-1750]
Partita no.1 in B flat major, BWV.825 for keyboard
Zhang Zuo (piano)
4:23 AM
Pellegrini, Domenico (17th C.) / Piccinini, Alessandro (1566-c.1638)
Courante per la X (Pellegrini); Chiaccona in partite variate (Piccinini)
United Continuo Ensemble
4:31 AM
Glinka, Mikhail Ivanovich (1804-1857)
Valse-fantasie in B minor for orchestra
Slovak Radio Symphony Orchestra, Stefan Robl (conductor)
4:39 AM
Ponchielli, Amilcare (1834-1886)
Capriccio for oboe and piano (Op.80)
Wan-Soo Mok (oboe), Hyun-Soo Chi (piano)
4:50 AM
Mascagni, Pietro (1863-1945)
Aria 'Voi lo sapete, O Mamma' from 'Cavalleria Rusticana' (from Scene 1, sung by Santuzza)
Ritva Autinen (soprano), Finnish Radio Symphony Orchestra, Kari Tikka (conductor)
4:53 AM
Busoni, Ferruccio (1866-1924)
2 Finnish Folksong arrangements for piano duet (Op.27)
Erik T. Tawaststjerna and Hui-Ying Liu (pianos)
5:05 AM
Bach, Johann Sebastian [1685-1750]
Aria 'Wie furchtsam' from Cantata no.33 (BWV.33), 'Allein zu dir, Herr Jesu Christ'
Maria Sanner (contralto), Les Ambassadeurs, Alexis Kossenko (director)
5:17 AM
Haydn, Joseph (1732-1809)
String Quartet in D major (Op.64 No.5) 'The Lark'
Yggdrasil String Quartet
5:35 AM
Handel, Georg Frideric (1685-1759)
Sonata in C major (Op.1 No.7)
Peter Hannan (recorder), Colin Tilney (harpsichord), Christel Thielmann (viola da gamba)
5:47 AM
Mendelssohn, Felix (1809-1847)
A Midsummer Night's Dream (Op.61) - incidental music
Danish National Radio Symphony Orchestra, Michael Schønwandt (conductor)
6:12 AM
Stenhammar, Wilhelm (1871-1927)
Late Summer Nights (1914)
Dan Franklin (piano).