Main content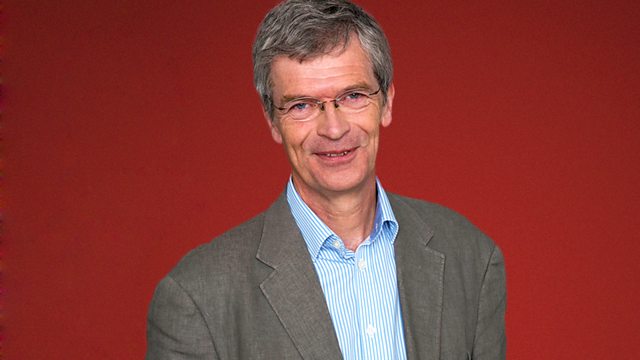 26/11/2016
Alyn Shipton presents your requests in all styles of jazz, from trad to contemporary, both vocal and instrumental
Make your request by e-mailing jazz.record.requests@bbc.co.uk.
Performers:
Artist  Henry Red Allen
Title  Honeysuckle Rose
Composer Waller / Razaf
Album  Three Classic Albums Plus
Label  Avid
Number  1049 CD 1 Track 4
Duration  5.08
Performers: Henry Red Allen, t; Kid Ory, tb; Bob McCracken, cl; Cedric Heywood, p; Frank Haggerty, g; Charkes Oden, b; Alton Redd, d. July 1959 

Artist  Fats Waller
Title  All That meat and No Potatoes
Composer Kirkeby / Waller
Album  The Last Years 1940-43
Label  RCA Bluebird
Number  ND 90411 (3) CD 2 Track 12
Duration  2.47
Performers Fats Waller, p, v; John Hamilton, t; Gene Sedric, cl, ts; Al Casey, g; Cedric Wallace, b; Slick Jones, d. 20 March 1941

Artist  Lucky Thompson
Title  A Lady's Vanity
Composer Thompson
Album  Meets Oscar Pettiford
Label  Fresh Sound
Number  424 Track 3
Duration  5.11
Performers: Lucky Thompson, ts; Hank Jones, p; Oscar Pettiford, b; Osie Johnson, d. 30 Jan 1956.

Artist  Tubby Hayes and Paul Gonsalves
Title  Pedro's Walk
Composer Ian Hamer
Album  Just Friends
Label  Vocalion
Number  SML 8482 Track 4
Duration  4.21
Performers: Tubby Hayes, Paul Gonsalves, ts; Jimmy Deuchar, Les Condon, t; Keith Christie, tb; Jackie Sharpe, bars; Stan Tracey, p; Lennie Bush, b; Ronnie Stephenson, d. 1965.

Artist  Charles Mingus
Title  Folk Forms No 1
Composer Mingus
Album  Charles Mingus Presents Charles Mingus
Label  Essential Jazz Classics
Number  55508 track 1
Duration  fade on drums at 8.50
Performers: Ted Cusron, t; Eric Dolphy, as; Charles Mingus b; Dannie Richmond, d. 20 Oct 1960.
 
Artist  Paul Quinichette / John Coltrane
Title  Sunday
Composer Miller / Stein / Cohn / Kruger
Album  Cattin
Label  Prestige
Number  OJCCD 460-2 Track 2
Duration  6.58
Performers: John Coltrane, Paul Quinichette, ts' Mal Waldron, p; Julian Euell, b; Ed Thigpen, d. 17 May 1957. 

Artist  Artie Shaw
Title  Nightmare
Composer Shaw
Album  Artie Shaw Story
Label  Proper
Number  Properbox 85 CD 2 Track 6
Duration  2.47
Performers Chuck Peterson, John Best, Claude Bowen, t; George Arus, Russell Brown, Harry Rogers, tb; Artie Shaw, cl; Geoege Koenig, Hank Freeman, Tony Pastor, Ronnie Perry, reeds; Les Burness, p; Al Avola, g; Sid Weiss, b; Cliff Leeman, d. 27 Sept 1938.

Artist  Clare Teal / London Gay Big Band
Title  Too Darn Hot
Composer Porter
Album  Brave
Label  Mood Indigo
Number  Track 1
Duration  3.28
Performers Clare Teal, v, and LGBB. 2015

Artist  Soprano Summit
Title  Back Home Again In Indiana
Composer MacDonald / Hanley
Album  Summit Reunion, Live in Hamburg September 1994
Label  Nagel Heyer
Number  track 4
Duration  7.08
Performers: Kenny Davern, cl; Dave Cliff, g; Dave Green, b; Bobby Worth, d. 1994.

Artist  Ken Moule
Title  Mouse Carol
Composer Moule
Album  Jazz At Toad Hall
Label  Decca
Number  LK 4261 Track A 2
Duration  6.30
Performers: Leon Calvert, t; George Chisholm, t; Dickie Hawdon, tenor horn; Bob Edwards, tu; Johnny Scott, Derek Grossmith, Dougie Robinson, Ronnie Ross, reeds; Ken Moule, p. dir; Arthr Watts, b; Allan Ganley, d, 1958.

Artist  Mike Daniels
Title  Hiawatha Rag
Composer Moret
Album  Mike on Mike
Label  Lake
Number  322 Track 1
Duration  3.10
Performers: Mile Daniels, t; Gordon Blundy, tb; John Barnes, cl; Des Bacon, p; Eddie Smith, bj; Don Smith, b; Arthur Fryatt, d. Nov 1956.