Main content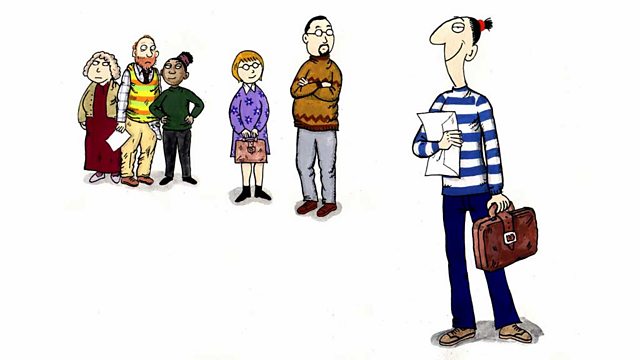 Clare and Brian are having some couples counselling, much to Clare's amusement. Starring Sally Phillips and Alex Lowe. Written by Harry Venning and David Ramsden.
Episode 3 - Unfaithful
Brian's been going through Clare's emails and made an upsetting discovery. He's insisted on a couple's therapy session although Clare isn't taking proceedings entirely seriously.
Sally Phillips is Clare Barker the social worker who has all the right jargon but never a practical solution.
A control freak, Clare likes nothing better than interfering in other people's lives on both a professional and personal basis. Clare is in her thirties, white, middle class and heterosexual, all of which are occasional causes of discomfort to her.
Each week we join Clare in her continued struggle to control both her professional and private life In today's Big Society there are plenty of challenges out there for an involved, caring social worker. Or even Clare.
Written by Harry Venning and David Ramsden
Producer Alexandra Smith
A BBC Studios production.
Credits
| Role | Contributor |
| --- | --- |
| Clare | Sally Phillips |
| Brian | Alex Lowe |
| Vanessa | Amita Dhiri |
| Clive | Alex Macqueen |
| Writer | Harry Venning |
| Writer | David Ramsden |
| Producer | Alexandra Smith |