Main content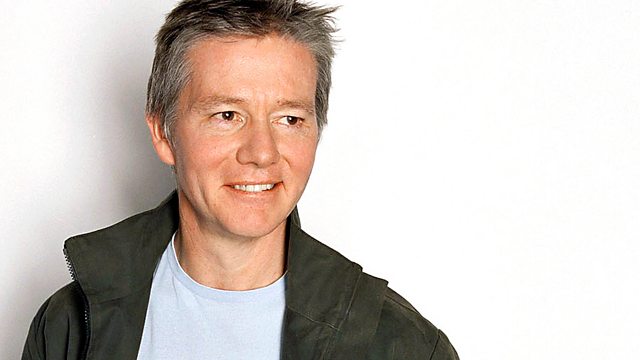 Programme 5, 2016
The teams from Northern Ireland and Wales join Tom Sutcliffe for the latest contest of the cryptic quiz.
(5/12)
Chairman Tom Sutcliffe is joined by Brian Feeney and Polly Devlin of Northern Ireland, and Myfanwy Alexander and David Edwards playing for Wales. Both sides have already won one contest this season and will be on their mettle for another victory today.
The winners will be the pairing who need the least help from the chairman in unravelling the programme's trademark cryptic questions. Points will be deducted depending on the number of clues Tom has to provide to propel them towards the answers. As always, the programme contains a scattering of question suggestions from Round Britain Quiz listeners hoping their ingenuity can trip up the panel.
Producer: Paul Bajoria.
Last week's teaser question
Last week we asked: if certain citizens of Irbil in Iraq enjoyed coagulated milk, and those of Stockholm ate rutabaga, what kind of oriental soup might they favour in Helsinki?
This was about homophones for foodstuffs - so Irbil is home to a large population of Kurds (curds), citizens of Stockholm are Swedes, and the soup the Finns might enjoy would therefore be (shark's) fin soup.
Tom will keep you guessing with another teaser at the end of the programme.
Questions in today's programme
Q1  Which French aristocrat, notorious for ill-treatment of the opposite sex, might commit murder at a girls' school, enjoy Danish cheese while watching a long-running children's TV programme, and finally dance an Austrian waltz?
Q2  Why might it be appropriate for Shirley, Charlotte, Mr Douglas and three cricketing brothers to meet on holy ground?
Q3  Music:  Why might none of these want to stay and fight?
Q4  To judge from appearances, a royal winter retreat seems pleasant, the seat of the Plantagenet dynasty infuriates, and a mining town magnifies. To the locals, however, this may be baffling. Why, and where are they?
Q5  What would a nocturnal hotel employee, an emoticon, the little gentleman in the black velvet waistcoat, and someone seeking shelter in winter, all be doing together in the Square?
Q6 (from Ivan Whetton)  Music:  What might make these extracts particularly catchy?
Q7 (from Richard Saunders)  How might the god of doorways, Joanne Woodward's Oscar, Gutzon Borglum's monument, and Manfred Mann's first studio album, lead you to something you'd put in your tea?
Q8  Which smashing venue going strong since the 1870s might be a fitting home for Malorie Blackman's literary series, a popular salon offering and a phillumenist's collection?
Rankings in this series so far
The Round Britain Quiz league table for 2016 prior to today's programme is as follows:
1  South of England  P2  W1  L1  Total points 402  Scotland  P2  W1  L1  Total points 353  Wales  P1  W1  L0  Points 194  Northern Ireland  P1  W1  L0  Points 145  North of England  P1  W0  L1  Points 176  The Midlands  P1  W0  L1  Points 12  
This week's teaser question
Ponder this until Tom reveals the answer next time. Don't write in or e-mail us - there are no prizes!
Why could Andreyev's Seven, before a sporting fixture with a level score and a billet shared with Tommy, leave you in pieces?