Main content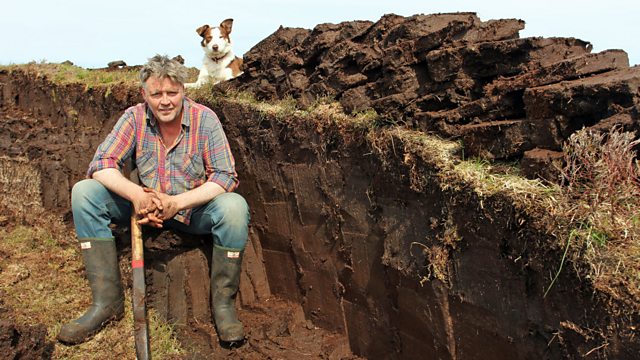 Documentary examining the importance of peat and how it has been intrinsically linked to life for many in rural Scottish communities.
Rugadh agus thogadh an neach-ealain, craoladair agus croitear Calum Aoghnas MacAoidh, ann an Leòdhas, agus sin far a bheil e a' fuireach an-diugh. Ghabh e cuairt son an tuilleadh fhaighinn a-mach mun dlùth cheangal eadar a'mhòine agus mac an duine, agus e cuideachd ag amas air pìos ealain ùr a chruthachadh a' riochdachadh na tha e a' ciallachadh dha.
Peat, and its production as a fuel, is something that has been intrinsically linked to life for many in rural communities in Scotland - both island and mainland - over the years. Artist, broadcaster and crofter Calum Angus MacKay was born and brought up in Lewis, where he lives today, and sets out to find out more about peat's unique relationship with people, and to create a new piece of work that truly reflects what it means to him.
In the past cutting peat was something that was done out of necessity. It was hard work, but a crucial part of family and community life. While the present day and modern life see fewer doing it, it is still very much part of the social fabric of rural life, and still has a special place for many.
We explore that relationship through the experience of those who have been involved with peat over the years, and find out about how it differs from island to island, and indeed from community to community. The different traditions that have been passed on from generation to generation, the implements, and of course the stories!
We also see how it is produced on an industrial scale, and find out about its importance beyond Scotland's shores.
Credit
| Role | Contributor |
| --- | --- |
| Presenter | Calum Angus Mackay |