Main content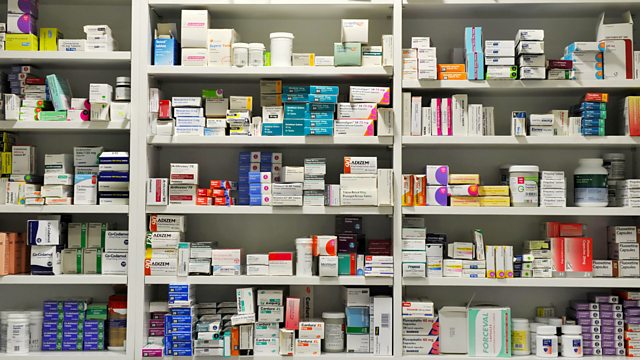 Pharmacy closures, small energy companies, rising rail fares
As new funding structures for chemists kick in this week, pharmacies prepare to oppose the changes in court. If you're with a small energy supplier how secure is your supply?
Pharmacies threaten to counter government cuts with a legal challenge.
The regulator outlines a new system for blocking marketing calls from charities.
After the first energy company collapse in a decade; how secure are the new generation of energy suppliers?
The under bonnet plug-in that texts you when your car is headed for mechanical problems.
The floating prison hoping to make a splash in the London hotel market.
Your rights and how to enforce them if your new electrical item doesn't work properly.
What is an unregulated rail fare and why have prices risen at more than the rate of inflation?
Producer: Kevin Mousley
Presenter: Peter White.
Last on
Chapters
Pharmacy closures

Pharmacies challenge government over reform plans.

Duration: 06:07

Charity opt out

Fundraising Regulator will give people greater control over how charities contact them.

Duration: 04:55

Small energy companies

How robust are our independent energy companies?

Duration: 07:17

Black box

The gizmo that alerts you to car trouble.

Duration: 06:28

Electrical goods

What are your rights if an electrical product goes wrong?

Duration: 04:17

Good Hotel

London's newest hotel is floating and will train the jobless.

Duration: 05:07

Rising Rail Fares

Rail companies hike unregulated fares by 2.3%.

Duration: 04:15

Broadcast