Main content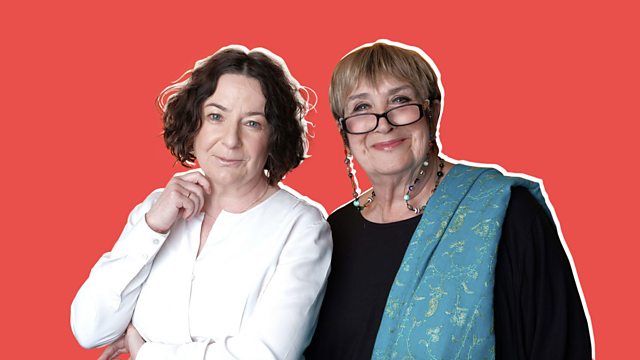 India Willoughby, the first transwoman to be a panellist on an all-female talk show. Long-term relationships in your fifties
India Willoughby, the first transwoman to be a panellist on an all-female talk show; long-term relationships in your fifties; Disney's new female lead dubbed the 'anti-princess'.
India Willoughby was born as Jonathan and had a very public life as a man for 10 years, working as an ITV reporter and news reader. Two years ago aged 50, she had permanent gender reassignment surgery. She joins Jenni to share her story of transitioning, and to discuss why she feels there's a place for a transwoman to talk about women's issues in the media. More on the challenges of being in your 50's. Today Helen talks to Suzi Godson, the Sex and Relationship Columnist for The Times about maintaining your relationship. Lauren Laverne's playlist - 70 tracks for our 70 years - today the 1980's. And with the release of Disney's MOANA, a female lead character that doesn't have a love interest, a crown or a castle - how far has Disney come with its female characters.
Plus as London's exclusive Dorchester hotel attracts criticism following reports of it asking female employees to ensure they adhere to grooming standards we look at whether these are just standard grooming requirements of any high class business environment, or another example of women's bodies being policed more rigorously than men's?
Presenter Jenni Murray
Producer Beverley Purcell.
Challenges facing women in their 50's
INFORMATION ABOUT FINDING A THERAPIST
BASRT The British Association for Sexual and Relationship Therapy  
WELLDOING Welldoing is an independent counselling and psychotherapy directory
 RELATE (UK) Counselling, sex therapy, relationship education and training to support couples and family relationships throughout life. 
 Divorce/Mediation resources: 
RESOLUTION   Resolution's 6,500 members are family lawyers and other professionals committed to the constructive resolution of family disputes.
   DIVORCE CLUB: Divorce Club organise meet ups around the country for people going through the experience of divorce. 
 NATIONAL FAMILY MEDIATION  30 years' experience providing expert, professional family mediation services  across England & Wales.
Credits
| Role | Contributor |
| --- | --- |
| Presenter | Jenni Murray |
| Producer | Beverley Purcell |
| Interviewed Guest | India Willoughby |
| Interviewed Guest | Suzi Godson |
| Interviewed Guest | Eleanor Mills |
| Interviewed Guest | Helen O'Hara |