Main content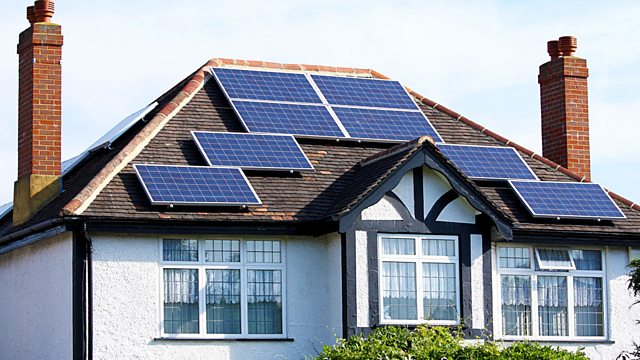 Mis-sold solar panels, Seduced by the sultan, Flood resilience grants
Hundreds of people mis-sold government Green Deal loans are still paying them back. The secretive world of mystery shoppers.
We have an exclusive investigation into mis-sold loans that homeowners are still paying back. People have complained about a company that sold them solar panels through the government's Green Deal Scheme. They say they had no idea they were entering into a consumer credit agreement and now they're locked into repayments for the next 23 years.
The secretive world of mystery shoppers - who they are, what they do and what retailers get out of them.
Profits at retailer Mothercare have fallen for the half year to October. We ask parents where they spend their money in an industry worth almost a billion pounds a year.
Mills & Boon novels have been entertaining women since 1908. We speak to a woman who has written a hundred novels for them. What's the secret of penning a successful steamy romance?
Homeowners hit by last year's floods can claim flood resilience grants from the government worth up to £5000. Take up is low, but the industry has told us they're struggling to meet demand. Are there enough specialist companies to protect people's homes in time for this winter?
Producer: Beatrice Pickup
Presenter: Winifred Robinson.
Chapters
Flood Grants

Homeowners can't get flood resilience grants to protect their properties before winter.

Duration: 07:13

Seduced by the Sultan

What's the secret of writing a successful romantic novel?

Duration: 07:17

Baby Industry

Profits are down at Mothercare. Who is succeeding in this industry worth £1billion?

Duration: 05:25

Post Recession Finanaces

We speak to a listener whose finances haven't recovered since the recession.

Duration: 05:22

Mystery Shopper

How do you make a living from mystery shopping?

Duration: 06:46

Mis-sold Solar Panels

Hundreds of people mis-sold government Green Deal loans are still paying them back.

Duration: 05:48