Main content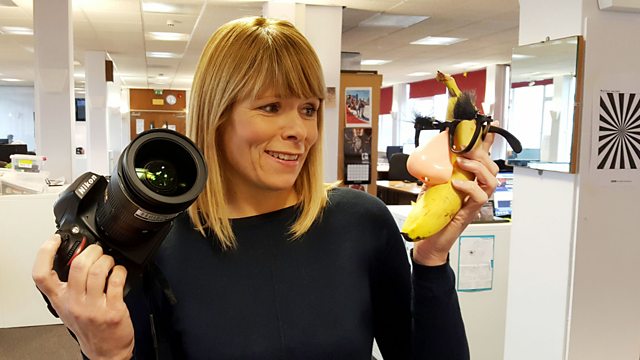 Welsh consumer magazine. X-Ray investigates a model agency cashing in on parents' dreams for their children. And Lucy Owen sorts out a problematic mobile phone contract.
X-Ray investigates a model agency cashing in on parents' dreams for their children - and the team discovers, they aren't exactly choosy about who they sign up. Rachel Treadaway Williams meets a viewer who hoped running a football franchise was a winning idea, but his career in the beautiful game never got off the bench. Lucy sorts out a problematic mobile phone contract for one new mum. And Omar finds out about a range of fitness clothing one busy mum feels is anything but fab!
Modelling Agency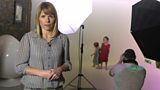 They say the CAMERA never lies! Well one Scam modelling agency clearly does - by telling proud parents their little ones could make it big in the modelling industry when their dreams turn out to be a flash in the pan!
Grandmother Karen Hill from Ebbw Vale felt 2 year old Lilly-Rae was a natural in front of the camera and was attracted to an on-line advertisement by the agent. After sending in a picture the family were invited to a 'free' test-shoot in Bristol. Once the 'free' sessions had finished Karen Hill says she was told big names such as M&S and Mcdonalds were interested in grand-daughter Lillie-Rae, but they would have to pay up £600 to buy the photographs for a portfolio that was necessary to join the agency. They agreed but months later they have never received the promised work and X-ray has discovered the big brands the family were told were interested in Lillie-Ray have never even heard of the 'so-called' agent!
Geoff Cox from one of the UK's biggest modelling competitions says the way parents have been targeted like this is "deplorable". He warns that a photographic portfolio should be built up over time with a variety of photos and not shot in one studio in one day. "If they are the things that the company are focussing in on" he says "then I would certainly be wary!"
Phone Contract Fury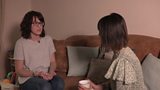 On X-Ray we often hear from people about problems with their mobile phone contracts. Lucy Owen went to meet a young mum from Barry who received a bill for hundreds of pounds - for a mobile phone she doesn't even have. Last October Leigh-Ann Wakefield decided to get a new phone. But not long after getting it home things started to go wrong. She told Lucy "I just couldn't use it. I couldn't get on the internet. There was no service, when people were ringing through it was just going straight to answerphone. Basically it wasn't working for me."
So four days later, a frustrated Leigh-Ann took it back to the shop she's bought it from. She says they replaced the phone and told her they'd cancelled the original contract. Then she received a bill from the phone contract provider saying she owed them £72. She went straight back into the shop and says she was told to ignore the letter because they had proof everything had gone through properly. Despite being assured that her contract had been cancelled, the contract provider kept sending bills. By September, Leigh-Ann was told she owed more than £380!
Confused and fed up, she went back to the shop again - to see if they could shed any light on the situation. Leigh-Ann says "They said they'd seen things like this happen before, don't worry, we'll sort it." But instead the bills became letters from debt collectors. In desperation, she wrote to the chief executive of the contract provider and received an email the next day saying they apologised for what had happened and somebody would get back to her by the end of that week. That didn't happen though and she received another bill for an incredible £746 - for a phone she didn't even own!
After X-Ray got involved, the shop told us they correctly cancelled Leigh-Ann's contract in store last year. Although the contract provider say they have no record of that! There is good news for Leigh-Ann though. The phone provider wiped all the charges and said they'll put right her credit record. The shop has also given her sixty-six pounds to cover a month's line rental plus the cost of all the phone calls she had to make about the problem.
Fabletics VIP membership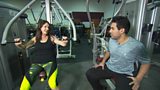 How many pairs of leggings does one person need?  That's the question Rhiannon Owen, from Cardiff, is asking after she mistakenly subscribed to a clothing range created by Hollywood royalty.
Fabletics, by the actress Kate Hudson, promises cute and affordable workout wear.  And new customers are offered big discounts if they become VIP members. But what Rhiannon didn't realise was that VIPs agree to pay the company £44 a month.  She didn't spot this until Fabletics had taken almost £400 from her account. 
Rhiannon sent Fabletics an email to cancel her subscription, but they continued taking money saying they didn't accept email cancellations. And Rhiannon's not the only VIP who didn't understand what they were signing up for – we've spoken to other customers with similar problems.
Fabletics have told us the terms of the VIP experience are made clear on their website and that members can cancel at any time over the phone or by letter - but not email, 'for security reasons'.
Franchise Frustration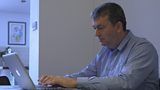 Charity worker Gareth Jones from Cardiff was looking for some extra income - and saw an advert which seemed to offer the perfect solution. He told our reporter Rachel: "It said if you just want to earn a kind of second income then you know there are opportunities. It's really down to you, you know, how far you want to take it really. So that kind of appealed to me. Gareth signed up with a nationwide franchise company but was left disappointed when his business failed to thrive. 
Tom Higham also paid several thousand pounds for a franchise with the same company. He claims the support and training he got for his money wasn't up to scratch.  He says "It wasn't what I was expecting; I was a bit annoyed but I just thought, crack on with it".
We asked a specialist solicitor about Tom and Gareth's franchise agreements. Dr Philip Griffiths told us "There are no rights of termination for either Gareth or Tom in these agreements, which is perfectly understandable and quite normal."
Philip's top tips for signing up to a franchise are:
1 - Ask yourself is this a good business for me, is this a good fit with my experience and my skill set? You may find you've had a bit of experience in business but that doesn't mean to say that you can do it your way, you'll have to obey their rules.
2 - Do your research. Make sure you know what this company is that you're buying into. Have you spoken to any of the other franchisees? Has the company delivered for them?
3 - Don't sign that franchise agreement until you've read it through thoroughly. You'll find it's a bit long, it might be difficult to understand and that's why I'd advise you have legal advice from a lawyer that's familiar with franchise agreements.
There are downsides to running a franchise. Philip says: "It's so heavily weighted in favour of the franchisor. For example when the agreement expires and you've done all that hard work for many years you end up with losing your right to the business and no compensation. If you want to sell the business you have to sell it on the terms of the franchisors. So it's vitally important that you know exactly what you're signing for, before you sign the agreement."
Credits
| Role | Contributor |
| --- | --- |
| Presenter | Lucy Owen |
| Presenter | Omar Hamdi |
| Reporter | Rachel Treadaway-Williams |
| Series Producer | Joanne Dunscombe |