Main content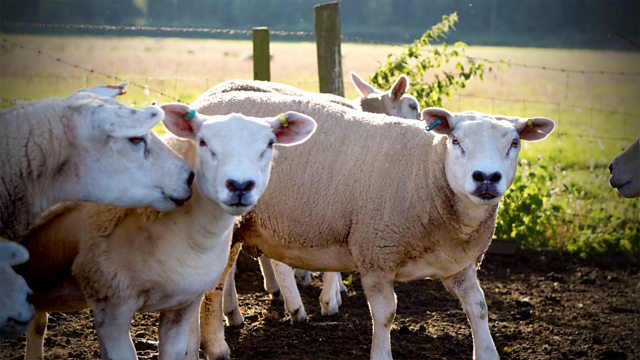 25/11/2016
David serves an ultimatum, and Alistair moves forward.
David consoles Pip about the ending of the mob grazing at Home Farm, but then rubs her up the wrong way over Toby's job prospects, labelling him a freeloader. Pip jumps to Toby's defence. Meanwhile, Toby's potential job for Ambridge Aerial Films didn't go well. It turned out to be a rather seedy art-film and they also wanted him to do it for nothing.
Alistair chats to David while treating one of Brookfield's dairy cows. David tells him Josh will be working with Rex on expanding the free range eggs now Upper Class Eggs has folded. Alistair asks if David has heard of Toby's latest idea.
Alistair tells Anisha that her valuation of the practice is in the right area. He'll set up a formal meeting with his accountant to finalise a price. Anisha is amazed at the number of people in Ambridge to whom Alistair is related. He points out that it's a small world indeed - and secrets are hard to keep.
David barges round to Rickyard, livid about Toby's gin still ensconced there. Pip and Toby both try to reason with him but David's in no doubt that it's illegal. Either they get rid of it or they both have to get out of Rickyard Cottage.
Credits
| Role | Contributor |
| --- | --- |
| Writer | Paul Brodrick |
| Director | Gwenda Hughes |
| Editor | Alison Hindell |
| David Archer | Tim Bentinck |
| Pip Archer | Daisy Badger |
| Tony Archer | David Troughton |
| Pat Archer | Patricia Gallimore |
| Brian Aldridge | Charles Collingwood |
| Jennifer Aldridge | Angela Piper |
| Lilian Bellamy | Sunny Ormonde |
| Neil Carter | Brian Hewlett |
| Susan Carter | Charlotte Martin |
| Toby Fairbrother | Rhys Bevan |
| Alan Franks | John Telfer |
| Joe Grundy | Edward Kelsey |
| Eddie Grundy | Trevor Harrison |
| Clarrie Grundy | Heather Bell |
| Emma Grundy | Emerald O'Hanrahan |
| Alistair Lloyd | Michael Lumsden |
| Adam Macy | Andrew Wincott |
| Elizabeth Pargetter | Alison Dowling |
| Robert Snell | Graham Blockey |
| Lynda Snell | Carole Boyd |
| Rob Titchener | Timothy Watson |
| Helen Titchener | Louiza Patikas |
| Anisha Jayakody | Anneika Rose |
Countryside Insights from The Archers