Main content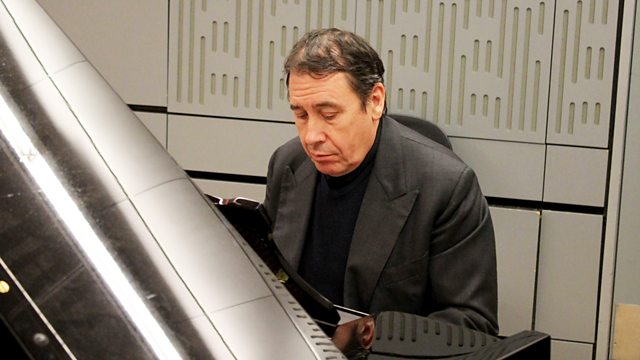 Jools Holland, Michael Keegan-Dolan, Jennifer Pike
Sean Rafferty presents music and guests, including jazz pianist Jools Holland talking about his new record and performing live. Plus violinist Jennifer Pike, also playing live.
Sean Rafferty's guests include jazz supremo Jools Holland who is in to talk about his new record and will perform live in the studio, and choreographer Michael Keegan-Dolan talks Swan Lake at Sadler's Wells. Plus violinist Jennifer Pike pops in to perform live ahead of her concert at Cadogan Hall.
5.30pm Power of Three - another chance to hear the next instalment in a 70-part daily series of pioneering sounds from the BBC Third Programme and Radio 3 archives presented by David Hendy.
Radio 3's 70th season, celebrating seven decades of pioneering music and culture since the founding of the Third Programme.