Main content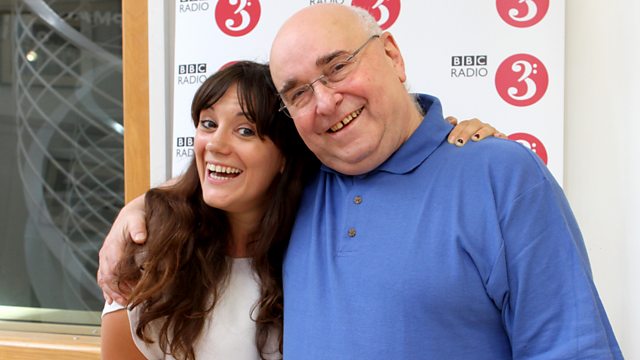 Monday - Rob Cowan with Vikki Stone
With Rob Cowan. Including My Favourite Secular Choral Works; Music in Time: Petrucci's Odhecaton; Artist of the Week: Karel Ancerl, featured conducting Prokofiev's Romeo and Juliet.
9am
My favourite... secular choral works. This week a selection of Rob's favourite secular choral works come under the spotlight, from Brahms's Goethe-inspired 'Song of the Fates', which reminds us of the consequences for mankind if the gods are disobeyed, to Bartók's 'Village Scenes', which tell the story of everyday village life - via contributions from Beethoven, Schubert and Percy Grainger.
9.30am
Take part in our daily musical challenge and identify the place associated with a well-known work.
10.00am
Rob's guest this week is the comedian, composer and actress Vikki Stone. Best known for her original comedy songs, Vikki has performed sell-out stand up shows at the Edinburgh Festival and the Soho Theatre, as well as on tour, and has made appearances on BBC One's The John Bishop Show and Radio 4's The Now Show. Earlier this year, Vikki presented the BBC Proms 'Proms Unplucked' podcast, bringing all the backstage news from the festival. Throughout the week pianist and flautist Vikki talks about mixing comedy and music and about learning how to conduct, and she shares a selection of her favourite classical music, including music for the flute by Phillipe Gaubert and Shostakovich's Tenth Symphony, a work she performed in her school orchestra.
10.30am
Power of Three - the next episode in a 70-part daily series of pioneering sounds from the BBC Third Programme and Radio 3 archives presented by David Hendy.
Followed by
Music in Time: Renaissance
Rob places Music in Time. Today the spotlight is on the Renaissance era and an epoch-making collection of printed music - 'Harmonice musices odhecaton' - published in 1501 by a young Italian printer called Ottaviano Petrucci. Petrucci was the first printer to succeed in printing polyphonic music from plates of movable type, rather than from woodblocks. His Odhecaton, as it became known, contained 96 partsongs by some of the leading French and Flemish composers of the day. Its influence was immediate and huge, leading both to an increase in the printing of polyphonic music and the widespread dissemination of Franco-Flemish repertoire.
11am
Rob's artist of the week is the Czech conductor Karel Ancerl, one of the most gifted musicians of the last century. The Second World War interrupted Ancerl's early conducting career and, although he survived the war, forming an orchestra whilst imprisoned at Theresienstadt concentration camp, his wife Valy and young son Jan were murdered at Auschwitz. After the war ended, Ancerl returned to conducting with a renewed vigour, raising the Czech Philharmonic to its standing among the greatest orchestras in the world during the 1960s and 1970s. Throughout the week Rob shares a selection of Ancerl's many recordings with the Czech Philharmonic, including a benchmark disc of music from Prokofiev's Romeo and Juliet, Brahms's Double Concerto with violinist Josef Suk and cellist André Navarra, and Janacek's vivid narrative Taras Bulba, as well as gripping accounts of Beethoven's 5th Symphony and Stravinsky's Petrushka.
Prokofiev
Romeo and Juliet - scenes from the ballet, Op.64
Czech Phiharmonic Orchestra
Karel Ancerl (conductor).
Music Played
MY FAVOURITE...SECULAR CHORAL MUSIC

VIKKI STONE'S CHOICE NO.1

VIKKI STONE'S CHOICE NO.2

VIKKI STONE'S CHOICE NO.3

MUSIC IN TIME: RENAISSANCE

ARTIST OF THE WEEK: KAREL ANCERL
Mapping the Music
Answer: London
The music played:
Berio
Cries of London: No.6 Money Penny, Come to Me 
Swingle II
DECCA