Main content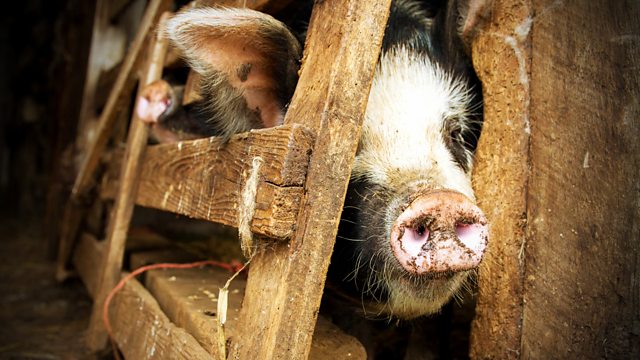 22/11/2016
Rob acquires new ammunition, and Alan has a job on his hands.
At Damara's office, Rob bumps into Lilian and returns a scarf he found in the Dower House - it always pays to be discreet, he says. Lilian says she has no idea what he's talking about.
In the shop, Susan talks to Lynda about her outfit for the family portrait. Lynda admires Kirsty on the Calendar Girls calendar. Last night's panto rehearsal was a disaster with Toby and Kenton up to no good. Lynda hopes for big things from Tom and Kirsty and then flatters Susan, subtly enquiring about her line- learning.
Susan bans Neil from tomorrow's cider club - he can't consume all that sugar when their photo shoot's next week. Neil gulps as Susan tries on her chosen dress - isn't it a bit revealing, he asks.
When Lilian tries to duck out of tonight's rehearsal, Lynda insists that she comes. They end up waiting for the rest of the cast and Lilian is impatient to get away. When Lynda asks Lilian about Justin's whereabouts, Lilian quickly replies he doesn't tell her about his personal life.
Rob visits Alan to talk about the psychologist's report, which Rob thinks is completely biased - Helen has manipulated the psychologist. Alan wants Rob to see that forgiveness is the way forward. He and Helen must work together on being parents to Jack.
Countryside Insights from The Archers