Main content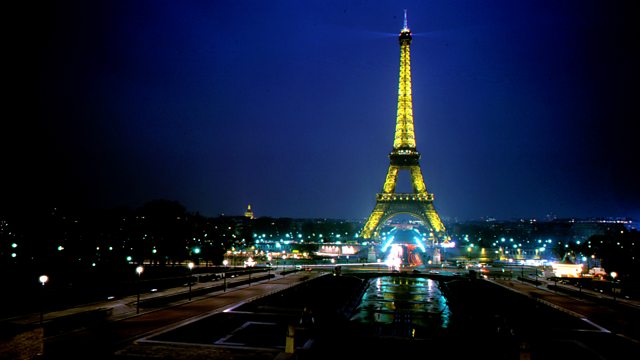 New Generation Thinkers
Sandeep Parmar discusses Paris, a lost modernist masterpiece by poet Hope Mirlees, and Daniel Lee explores the fate of North Africa's Jewish communities during World War Two.
Part of Radio 3's partnership with the Arts and Humanities Research Council working with academics to turn their research into radio, two New Generation Thinkers present documentaries on their special area of interest.
1. Hope Mirlees in Paris
The name Hope Mirlees is largely forgotten, but her long poem about Paris is increasingly considered a lost Modernist masterpiece.
Set within a single day in post-World War One Paris, the poem features a collage of overheard snatches of conversation on the newly-opened Metro, children's games, ancient Greek jokes, French double entendres, musical notation, advertising jingles, memorials carved into gravestones, the cries of street vendors and much more.
Sandeep Parmar traces the poem from the house in the Rue de Beaune, which Hope Mirlees shared with the Cambridge classicist Jane Harrison, across the Seine to the Tuileries Gardens, up to seedier corners of Montmartre and back down to the doors of Notre Dame. She speaks with Lauren Elkin, the author of a recent book on women walking in Paris, Flaneuse; with Geoffrey Gilbert from the American University of Paris; and with Professor Mary Beard, who has written a biography of Jane Harrison.
With a new reading of extracts of the poem, Sandeep makes a powerful case for Paris to enter the canon of Modernist literature.
Sandeep Parmar is a Senior Lecturer in English at the University of Liverpool.
Producer: Beaty Rubens
2. The Jews of North Africa during the Second World War. The story of the vibrant Jewish communities in North Africa during the Second World War and their subsequent fates has long been overshadowed by the destruction of European Jewry in Nazi occupied Europe. Here Professor Daniel Lee reveals the rich, multi-layered worlds of faith and culture in Tunisia, Morocco and Libya and the impact of the implementation of Vichy and Italian antisemitic laws that accompanied the Nazi invasion of North Africa in 1942. Such events are entirely unknown to British audiences. The Jews of North Africa are invisible in the Imperial War Museum's permanent exhibition on the Holocaust, which describes only the experiences of "Europe's Jews'
Producer: Mark Burman
You can find more new research on BBC Radio 3's Free Thinking programmes broadcast last week as part of Radio 3's week long focus on fresh ideas and in the collection of New Generation Thinkers on the Free Thinking website and available to download as Arts and Ideas podcasts.
Last on

Watch short films from the current crop of New Generation Thinkers on BBC Arts.
Broadcast