Main content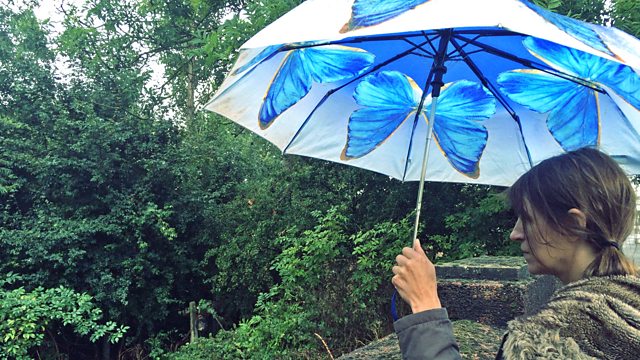 Rain
Rain, a poem written for radio and performed by Alice Oswald, inspired by a rainstorm in Romford Essex on June 23 2016. Listen on headphones for binaural sound.
Alice Oswald's radio poem Rain was commissioned by Radio 3 in 2016 as part of the 70th anniversary celebrations. Written and performed by the poet, Rain was inspired by a visit to Romford Essex, which experienced a dramatic sudden rainstorm in the early hours of June 23 that year. The poem examines the effect this natural atmospheric occurrence has on an urban environment and its population.
A version of Rain has been created in binaural sound. Listen on headphones for the full effect.
Rain - written and performed by Alice Oswald
Sound design Steve Brooke
Produced by Susan Roberts.
Did you know that the Scots have over 100 phrases for the wet stuff?
Featured in...
Poetry commissioned specially for Radio 3's Three Score and Ten series.