Main content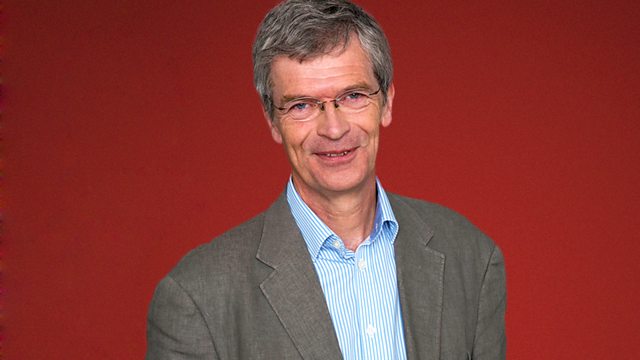 2016 EFG London Jazz Festival
In this specially recorded festival edition of the programme, Alyn Shipton is joined by requesters and special guests from the Barbican Freestage in London, plus live music from pianist Nikki Yeoh and saxophonist Rachel Musson.
Performers
Artist  Nikki Yeoh and Rachel Musson
Title  I'm Sure This Wasn't The Plan by Rachel Musson   
Composer Rachel Musson
Performers Nikki Yeoh  (piano) and Rachel Musson (saxophone)         
          
Artist  Lee Konitz
Title  Everything Happens to Me
Composer Adair / Dennis
Album  Inside Hi-Fi
Label  Atlantic
Number  1258 Track 2
Duration  4.09
Performers:  Lee Konitz, as; Billy Bauer, g; Arnold Fishkind, b; Dick Scott, d. 1956
         
Artist  Django Bates
Title  New York New York
Composer Kander and Ebb arr Bates
Album  Winter Truce (and Homes Blaze)
Label  JMT
Number  514 023-2 Track 4
Duration  4.53
Performers:  Django Bates, kb; Chris Batchelor, Sid Gauld, t; Roland Bates, Richard Henry, tb; Dave Laurence, frh; Sarah Waterhouse, tu; Iain Ballamy, Eddie Parker, Steve Buckley, Mark Lockheart, Barak Schmool, reeds; Stuart Hall, g; Mark Mondesir, b; Martin France, d; 1995.     

Artist  The Bad Plus
Title  I Walk The Line
Composer Cash
Album  It's Hard
Label  Okeh
Number  88985337142 Track 4
Duration  3.17
Performers Ethan Iverson, p; Reid Anderson, b; David King, d. 2016.  18.33

Artist  Teddy Bunn
Title  King Porter Stomp
Composer Morton
Album  Teddy Bunn 1929-1940
Label  Document
Number  1509-2 Track 18
Duration  3.07
Performers Teddy Bunn, g, 28 March 1940.   

Artist  Wingy Manone
Title  Nickel in the Slot
Composer Confrey
Album  n/a
Label  Okeh
Number  41573 Side A
Duration  2.51
Performers Wingy Manone, t,v; Matty Matlock, cl; Eddie Miller, ts; Gil Bowers, p; Nappy Lamare, g; Harry Goodman, b; Ray Bauduc, d. 15 Jan 1935. 

Artist  Billie Holiday
Title  Easy Living
Composer Robin, Rainger
Album  The Lady Sings
Label  Proper
Number  Properbox 26 CD 1 Track 23
Duration  3.01
Performers:  Buck Clayton, t; Buster Bailey, cl; Lester Young, ts; Teddy Wilson, p; Freddie Green, g; Walter Page, b; Jo Jones, d, Billie Holiday, v. 1 June 1937. 30.54

Artist  Ben Wendel
Title  Fall
Composer Wendel
Album  What We Bring
Label  Motema
Number  Track 2
Duration  4.28
Performers;  Ben Wendel, sax; Gerald Clayton, p; Joe Sanders, b; Henry Cole, d. 2016.         

Artist  Gary Burton / Chick Corea / Pat Metheny / Dave Holland / Roy Haynes
Title  Soon
Composer Gershwin
Album  Like Minds
Label  Concord
Number  4803-2 Track 8
Duration  6.22
Performers:  Gary Burton, vib; Chick Corea, p; Pat Metheny, g;  Dave Holland, b;  Roy Haynes, d 1998.       

Artist  George Shearing with the Montgomery Brothers
Title  Darn That Dream 
Album  George Shearing with the Montgomery Brothers
Label  Jazzland
Number  JLP 955 Track 9
Duration  4.19
Performers:  George Shearing, p; Wes Montgomery, g; Buddy Montgomery, vibes; Monk Montgomery, b; Walter Perkins, d. 1961    

Artist  Hermeto Pascoal
Title  Pixitotinha
Composer Pascaol
Album  Por Diferentes Caminhos
Label  Som Da Gente
Number  SDG 039/88 Track 1
Duration  5.28
Performers Hermeto Pascoal, piano. 1988    

Artist  Nikki Yeoh and Rachel Musson
Title  Dance of the Two Small Bears by Nikki Yeoh
Composer Nikki Yeoh   
Performers Nikki Yeoh  (piano) and Rachel Musson (saxophone)