Main content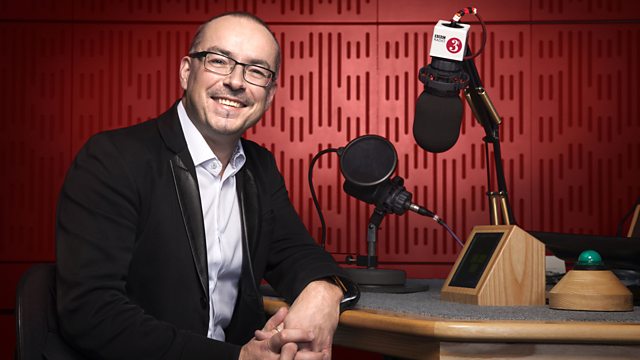 Building a Library: Bach's Lutheran Masses;
With Andrew McGregor. Including Building a Library: Bach's Lutheran Masses; Pianist Lucy Parham explores recent releases of piano repertoire; Disc of the Week.
with Andrew McGregor
0930
Building a Library: Jonathan Freeman-Attwood surveys recordings of Lutheran Masses by JS Bach
Each of Bach's cantatas, tied to a particular date in the liturgical calendar, had a limited shelf-life with no more than three performances before a new one was required. But a Mass setting had the potential to be used much more frequently and Bach recycled some of his best cantata movements in his four Masses intended for liturgical use. For many years these so-called Lutheran masses, setting only the Kyrie and Gloria, were overshadowed by the great B minor Mass (rendered unperformable in his lifetime, as Bach well knew, by its full Catholic setting of the text). But these utilitarian works are stuffed full with some of Bach's best music and have been recorded by many of the top international professional choirs and period instrument ensembles.
1030
Celebrated pianist Lucy Parham joins Andrew to discuss recent releases of piano repertoire
1145
Andrew chooses an outstanding new release as his Disc of the Week.
Last on

9am
CPE Bach: Flute Concerti
BACH, C P E: Flute Concerto in A minor, Wq. 166 (H430); Flute Concerto in G major, Wq. 169 (H445); Flute Concerto in D minor, Wq. 22 (H425)
Emmanuel Pahud (flute), Kammerakademie Potsdam, Trevor Pinnock (harpsichord, conductor)
WARNER CLASSICS 2564627679 (CD)
MOZART: Zaide, K344
Sophie Bevan (Zaide), Allan Clayton (Gomatz), Stuart Jackson (Soliman), Jacques Imbrailo (Allazim), Darren Jeffery (Osmin), Jonathan McGovern (Vorsanger), Classical Opera, Ian Page
SIGNUM SIGCD473 (CD)
Prokofiev: Symphonies Nos. 4 & 7
PROKOFIEV: Symphony No. 4 in C major Op. 112 (revised version); Symphony No. 7 in C sharp minor Op. 131
Bergen Philharmonic Orchestra, Andrew Litton (conductor)
BIS BIS2134 (Hybrid SACD)
In War & Peace
HANDEL: Scenes of horror (from Jephtha); Svegliatevi nel core (from Giulio Cesare); Pensieri, voi mi tormentate! (from Agrippina); Lascia ch'io pianga (from Rinaldo); Augeletti che cantate (from Rinaldo); Crystal streams in murmurs flowing: Susanna; Da tempeste il legno infranto (from Giulio Cesare)
JOMMELLI: Sprezza il furor del vento (from Attila Regolo); Par che di Giubilo (from Attilio Regolo)
LEO: Prendi quel ferro, o barbaro! (from Andromaca)
MONTEVERDI: Illustratevi, o cieli (from Il ritorno di Ulisse in patria)
PURCELL: They tell us that your mighty powers, Z630; When I am laid in earth (from Dido and Aeneas); O lead me to some peaceful gloom (from Bonduca or The British Heroine, Z574); Why should men quarrel? (from The Indian Queen, Z630)
Joyce DiDonato (mezzo), Il Pomo d'Oro, Maxim Emelyanychev
ERATO 9029592846 (CD)
9.30am Building a Library
This week,  Jonathan Freeman-Attwood surveys recordings of Lutheran Masses by JS Bach and recommends a version. 
Building a Library: Bach's Lutheran Masses
Composer: JS Bach
Pieces: Lutheran Masses
Reviewer: Jonathan Freeman-Atwood
Recommended recording: Ensemble Pygmalion, Raphael Pichon (conductor)

Available on:
JS Bach: Missae Breves complete recordings BWV 232-236
JS Bach: Missae Breves complete recordings BWV 232-236
BACH, J S: Mass in B minor, BWV232; Mass in F major, BWV233; Mass in A major, BWV234; Mass in G minor, BWV235; Mass in G major, BWV236
Ensemble Pygmalion, Raphael Pichon (conductor)
ALPHA ALPHA816 (3CD)
10.25am
Mendelssohn: String Quartets Nos. 5 & 6
MENDELSSOHN: String Quartet No. 5 in E flat major Op. 44 No. 3; String Quartet No. 6 in F minor Op. 80; Capriccio in E minor Op. 81 No. 3; Fugue in E flat major Op. 81 No. 4
Escher String Quartet
BIS BIS2160 (Hybrid SACD)
Stanford: String Quartets Nos. 5 & 8
JOACHIM: Romanze Op. 2, No. 1 for violin and piano
STANFORD: String Quartet No. 5 in B flat major Op. 104; String Quartet No. 8 in E minor Op. 167
Dante Quartet
SOMM SOMM0160 (CD)
Ehnes Quartet play Schubert & Sibelius
SCHUBERT: String Quartet No. 14 in D minor, D810 'Death and the Maiden'
SIBELIUS: String Quartet in D minor Op. 56 'Voces Intimae'
Ehnes Quartet
ONYX ONYX4163 (CD)
10.50am – New releases with Lucy Parham
Godowsky: The Art of Transcription
Laurent Wagschal (piano)
EVIDENCE CLASSICS EVCD026 (CD)
Beethoven: Piano Sonatas Opp 90, 101 & 106
BEETHOVEN: Piano Sonata No. 29 in B-flat major Op. 106 'Hammerklavier'; Piano Sonata No. 28 in A major Op. 101; Piano Sonata No. 27 in E minor Op. 90
Steven Osborne (piano)
HYPERION CDA68073 (CD)
Beethoven: Piano Sonata No. 29 'Hammerklavier' & Bagatelles Op. 126
BEETHOVEN: Piano Sonata No. 29 in B-flat major Op. 106 'Hammerklavier'; Bagatelles (6) Op. 126
Nelson Goerner (piano)
ALPHA ALPHA239 (CD)
BACH, J S: Partitas Nos. 1-6, BWV825-830
Charles Owen (piano)
AVIE AV2366 (2CD) 
Andras Schiff on the V International Tchaikovsky Competition (Live)
BRAHMS: Piano Concerto No. 1 in D minor Op. 15; Variations and Fugue on a Theme by Handel Op. 24
LISZT: La leggierezza - Etude de concert No. 2, S144
PIRUMOV: Scherzo for piano
PROKOFIEV: Piano Sonata No. 3 in A minor Op. 28
RACHMANINOV: Etude-Tableau Op. 33 No. 7 in E flat major (published as No. 4)
SHOSTAKOVICH: Prelude & Fugue for piano Op. 87 No. 15 in D flat major
TCHAIKOVSKY: Piano Concerto No. 1 in B flat minor Op. 23; Theme & Variations (No. 6 from Morceaux (6) Op. 19)
Moscow Radio Symphony Orchestra, Dmitry Kitayenko, Andras Schiff (piano)
MELODIYA MELCD1002386 (2CD)
11.45am - Disc of the week
Gesualdo: O Dolce Mio Tesoro
GESUALDO: Madrigali libro sesto, 1611
Collegium Vocale Gent, Philippe Herreweghe (conductor)
PHI LPH024 (CD)
Broadcast