Main content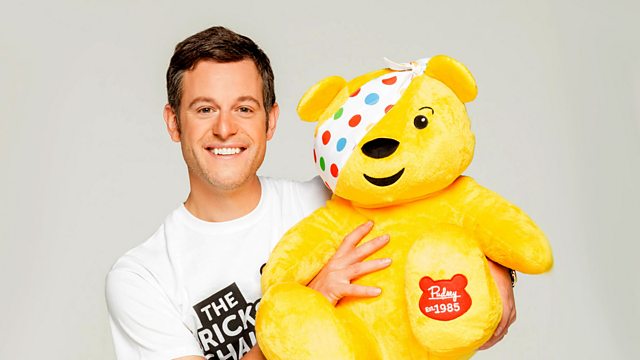 Children in Need
Matt Baker appeals on behalf of Children in Need.
Presenter Matt Baker appeals on behalf of the charity Children in Need.
Donations: BBC Children in Need Appeal, PO Box 1000, London W12 7WJ, or you can give online at bbc.co.uk/pudsey, or call 0345 733 2233 (Calls to 03 numbers are charged at no more than UK geographic rates (as for 01 and 02 numbers) and will be included as part of any inclusive minutes. This applies to calls from any network including mobiles.
Children in Need
BBC Children in Need is the BBC's UK corporate charity. Its vision is that every child in the UK has a childhood which is safe, happy and secure and allows them the chance to reach their potential. Its independent committee's award grants seven times a year to projects run by organisations which focus on children and young people who are disadvantaged. Those carefully scrutinised projects empower children and extend their life choices. Every penny from the money you raise or donate to BBC Children in Need will help disadvantaged children and young people right here in the UK.
ERIN
Erin was diagnosed with Juvenile Idiopathic Arthritis at the age of eight, and she now faces near-constant pain from the condition.  Thanks to Arthritis Care Scotland, an organisation funded by BBC Children in Need, she has found ways to cope with her situation and has been able to regain her confidence. In 2015 she joined Team Rickshaw to ride alongside Matt Baker for the 470 mile journey from Land's End to London's East End.
PETER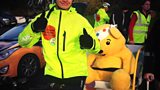 At the age of 11, Peter was involved in a car crash which tragically claimed the lives of his mother and sister. Since then he has received support from Penhaligon's Friends, a charity which relies on BBC Children in Need funding to help young people like Peter who have been bereaved. In 2013 he hit the road with Matt Baker and his fellow team mates in an around-the-clock Rickshaw Challenge across the UK.