Main content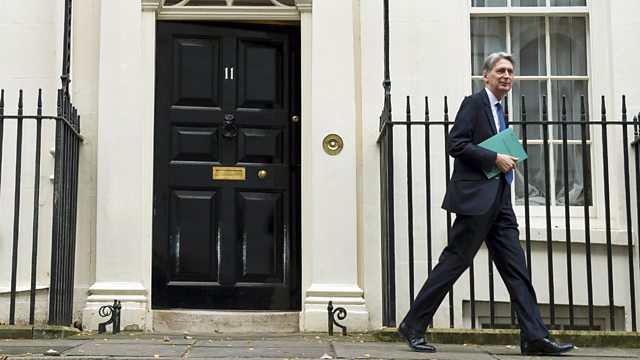 Hammond's gloomy post-Brexit Autumn Statement
In-depth reporting and analysis from a global perspective. Chancellor's Autumn Statement - with gloomy forecasts on growth, borrowing and debt.
The Chancellor delivers his first Autumn Statement -- there are gloomy post Brexit forecasts for growth, borrowing and debt.
A white-supremacist is told he'll spend the rest of his life in prison for murdering the Labour MP, Jo Cox.
The head of the footballers union says abuse of young players could still be happening today
and the world of Free Music, where words and tunes are improvised
(Picture: Phillip Hammond, credit EPA).
Podcast
In depth reporting, intelligent analysis and major breaking news from a global perspective