Main content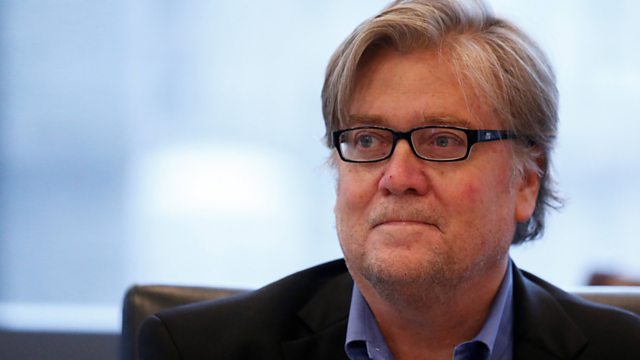 Stephen Bannon
A profile of Stephen Bannon, chief strategist and senior counsellor for president-elect Donald Trump.
On Profile this week, Mark Coles, examines the life and career of Stephen Bannon - dubbed by some as the 'most powerful, most dangerous political operative in America today'.
A former US Navy engineer, investment banker and Hollywood producer, for the past four years he's been the driving force behind Breitbart News - a populist, at times deliberately provocative right wing news website.
In August, he was drafted in to oversee Donald Trump's then faltering presidential campaign.
Now, with Trump heading to the White House, he's been appointed the President Elect's new Chief Strategist.
Democrats and civil rights groups are appalled. They accuse Bannon of creating a platform for far right views, fostering racism and anti-semitism.
Nonsense, say his supporters. He's simply a patriot, fed up with the way his country has been governed in the past by progressive liberal elites.