Main content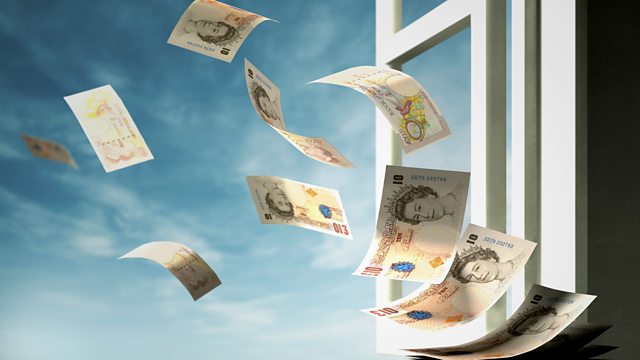 Energy savings that disappear
Why you never get the savings promised when switching energy tariff, the ONS are changing the way inflation is measured, and Sweden's central bank considers moving to the eKrona.
The savings that energy companies promise customers are in many cases fictional and never will materialise. Those are the findings of a Money Box investigation. We found that the savings energy companies have been quoting to urge large numbers of customers to switch tariffs are phantom and can never be achieved. We have discovered that this is down to the way that Ofgem makes suppliers and comparison websites work out potential savings using the standard variable tariff as a basis for comparison even though customers may not even be on it.
This week the Financial Conduct Authority outlined a new approach for regulating the promotion and distribution of Lifetime ISAs which will be available from April 2017. LISAs are intended to allow people aged under-40 to save for a home and retirement simultaneously with a cash bonus worth up to £1,000 a year being added to every £4,000 saved in to the scheme. Lifetime ISAs have come under criticism from the industry so will this new approach make any difference?
As of next spring the UK will have a new main measure of inflation. The Consumer Price Inflation including Housing (CPIH) includes the costs of owner-occupied housing. We discuss its pros and cons.
And Sweden's central bank is currently considering launching a digital currency in a move away from hard cash. We ask the bank's Deputy Governor how a central bank supported digital currency could work and what challenges it would create.
Presenter: Paul Lewis
Reporter: Michael Robinson
Producer: Alex Lewis
Editor: Andrew Smith.
Chapters
Energy Savings

Why the savings promised by switching don't materialise

Duration: 10:21

LISA warnings

Warnings over possible financial penalties

Duration: 03:35

Inflation Changes

Why the ONS are changing the way inflation is measured

Duration: 05:36

Digital Currency

Sweden's central bank considers a digital currency

Duration: 03:41