Main content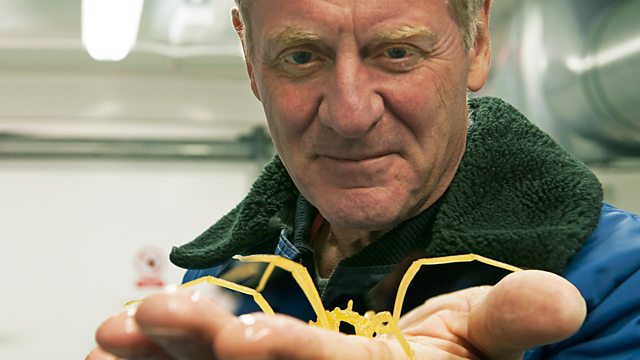 Voices of the Earth
Andrew Motion responds to the subject of climate change in a unique audio poem.
Andrew Motion uses interviews with scientists and environmentalists to form the basis of a new series of poems that address the subject of climate change.
He writes, "what is happening to our planet and its creatures it a question that should keep us all awake at night. I've responded to it here by writing a series of collaborate poems by talking to people who deal with this question everyday."
Andrew spoke to scientists and environmentalists on the front line of climate change, including Ellie Owen, Conservation Scientist at the RSPB; Fisherman Sandy Patience; David Barbour and Mark Wynn from the Highlands Branch of Butterfly Conservation; Marine Ecologist Professor Lloyd Peck and Palaeoclimatologist Dr. Liz Thomas, at the British Antarctic Survey.
He then wrote a series of collaborative poems based on these conversations. He says, "What emerged in the end was a swirl of voices. A story that has no single clear narrative line, but offers instead a succession of utterances linked by similar preoccupations."
Here the interviews and poems are set side by side, which in turn provides an illustration of how one becomes the other and creates a unique audio poem addressing one of the most disquieting subjects of our time.
Producer: Melissa FitzGerald
A Blakeway production for BBC Radio 4.