Main content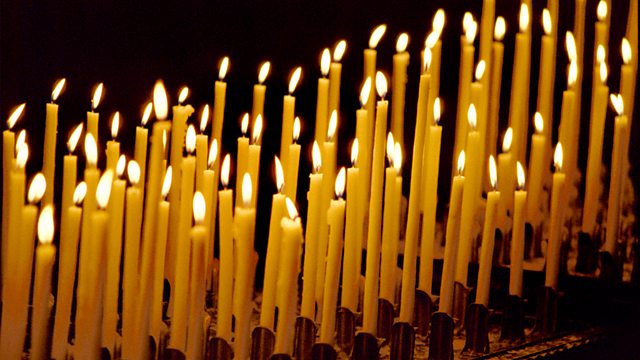 19/11/2016
A spiritual comment and prayer to begin the day with Claire Campbell Smith.
Script
Good morning.  I remember the chill I felt as a teenager when I went through Checkpoint Charlie to visit East Berlin.  I'd read of families forced apart, of people shot as they tried to escape to the West, but found it hard to comprehend the idea of a wall dividing a city, separating its people.  Now I saw the barbed wire and the watch towers.  
So in November 1989, I rejoiced to see the Berlin Wall torn down, the euphoric crowds pouring across it.  Memorably, the American, Leonard Bernstein, conducted Beethoven's 9th Symphony in Berlin that Christmas Day.  For him, the finale's Ode to Joy, a celebration of love, peace and brotherhood, had always been associated with the year of his birth, 1918, when hostilities ended in the first World War.  "We're all children of one father," he said, "let us embrace one another."
All that might sound a rather hollow note today when walls seem to be going up rather than coming down.   Migration has raised complex issues, but the response doesn't speak of an increasingly globalised world.  
The central thought of St Paul's letter to the Ephesians is of God as the great unifier.  Of two communities – Jew and Gentile – who'd previously been totally isolated from each other, he says: "Christ is our peace; in his flesh he has made both groups into one and broken down the dividing wall, that is, the hostility between us." 
Lord, we belong to one humanity.  May we order our world in a way that recognises our inter-connectedness.  Amen.