Main content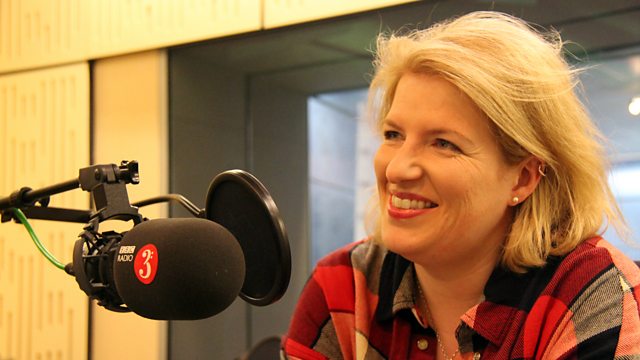 Tuesday - Rob Cowan with Clare Teal
With Rob Cowan. Including Favourite Schubert Chamber Works; Music in Time: Berg: Violin Concerto; Artist of the Week: Victoria de los Angeles. Falla: Seven Popular Spanish Songs.
9am
My favourite...Schubert chamber works. Throughout the week Rob focuses on Schubert's smaller-scale chamber works, from sonatinas for violin and piano that Schubert wrote when he was a teenager, to music from his final years. These shorter pieces are often remarkable essays, the Notturno for Piano Trio as sublime as the great slow movement of the String Quintet in C and his urgent Quartettsatz, a tantalising hint of a great string quartet that might have been, but never was.
9.30am
Take part in today's musical challenge: listen to the clues and identify a mystery musical object.
10.00am
Especially for the week of the London Jazz Festival, Rob's guest is the celebrated jazz singer and broadcaster Clare Teal. Three-times winner of British Jazz Singer of the Year, Clare performs regularly at the world-renowned Ronnie Scott's Jazz Club, and has appeared at Glastonbury and the BBC Proms. Her acclaimed albums include the chart topping Don't Talk, And So It Goes and Hey Ho. Clare's most recent album Twelve O'Clock Tales, recorded with the Hallé orchestra, was released earlier this year. She is also a familiar voice on radio, as the host of Big Band Special and more recently with her own weekly show presenting the best in big band, swing and jazz. Clare will be talking about her singing career and sharing a selection of her favourite classical music with Rob every day at 10am.
10:30am
Power of Three - the next episode in a 70-part daily series of pioneering sounds from the BBC Third Programme and Radio 3 archives presented by David Hendy.
Followed by
Music in Time: Modern
Rob places Music in Time, with a work from the Modern period dedicated "to the memory of an angel." Alban Berg composed his Violin Concerto in 1935, following the death of Manon, the young daughter of Alma Mahler and the architect Walter Gropius. It's an intense, elegiac work, which combines modern serial techniques with a more traditional, tonal style, including a quotation from a Bach chorale. The concerto has become one of Berg's best-loved works; it was also his last.
11am
Rob's artist of the week is the Spanish soprano Victoria de los Angeles. De los Angeles was one of the best-loved singers of the post-war period, eloquent in opera and song, and a charming stage presence, with a sweet, immediately distinctive voice. Rob selects his highlights from her wide recorded repertoire. There's music from her native Spain by Falla and Granados, a song-cycle by Berlioz, and arias from operas by Rossini and Massenet, as well as an acclaimed recording of Puccini's La Bohème with Jussi Björling, in which de los Angeles recreates the role of Mimi, the part in which she made her operatic debut at the age of 18.
Falla
Seven Popular Spanish Songs
Victoria de los Angeles (soprano)
Gonzalo Soriano (piano).