Main content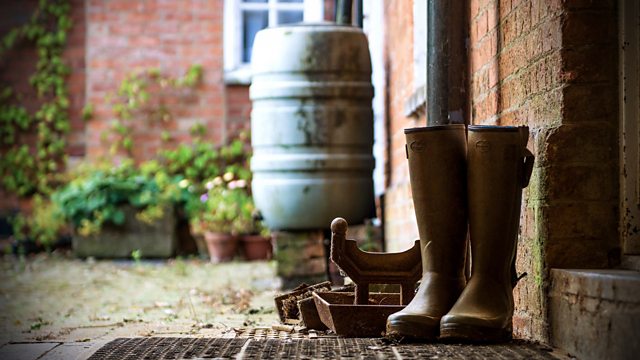 18/11/2016
Rob makes his demands, and Kenton is accosted.
Ursula fusses as Rob moves out of Blossom Hill Cottage. She's worried he won't get his deposit back. Later, at his new apartment, Rob explains he called in on Usha and he should have his deposit back in full very soon. Ursula is impressed with how spacious Rob's new home is.
Elizabeth is baffled by Toby's questions about Lower Loxley's wine business. She's saved from his interrogation by the arrival of Lynda. Toby doesn't think he has to be at this evening's read through for Mother Goose because he doesn't have any lines but Lynda is clear he must be there.
In The Bull, Elizabeth hears from Kenton about his and Jolene's night away at a spa hotel. He suggests she could do the same with Richard. Elizabeth changes the subject by asking him about Mother Goose and Kenton moans about being stalked by Lynda.
Toby pours out samples of his gin for Kenton, Elizabeth and Lilian and takes the measure of their reactions. Kenton is gobsmacked when he realises Toby has illegally distilled the alcohol himself and he asks him to put it away. Lynda joins them and with Kenton cornered she asks him again about being Mother Goose. Toby's gin bottle falls over and Lynda asks what it is. Kenton quickly diverts her attention by agreeing to be the dame.
Credits
| Role | Contributor |
| --- | --- |
| Writer | Caroline Harrington |
| Director | Marina Caldarone |
| Editor | Alison Hindell |
| David Archer | Tim Bentinck |
| Pip Archer | Daisy Badger |
| Kenton Archer | Richard Attlee |
| Tony Archer | David Troughton |
| Pat Archer | Patricia Gallimore |
| Brian Aldridge | Charles Collingwood |
| Lilian Bellamy | Sunny Ormonde |
| Susan Carter | Charlotte Martin |
| Alice Carter | Hollie Chapman |
| Toby Fairbrother | Rhys Bevan |
| Joe Grundy | Edward Kelsey |
| Eddie Grundy | Trevor Harrison |
| Emma Grundy | Emerald O'Hanrahan |
| Shula Hebden Lloyd | Judy Bennett |
| Alistair Lloyd | Michael Lumsden |
| Adam Macy | Andrew Wincott |
| Kate Madikane | Perdita Avery |
| Kirsty Miller | Annabelle Dowler |
| Elizabeth Pargetter | Alison Dowling |
| Robert Snell | Graham Blockey |
| Lynda Snell | Carole Boyd |
| Rob Titchener | Timothy Watson |
| Helen Titchener | Louiza Patikas |
| Ursula Titchener | Carolyn Jones |
| Roy Tucker | Ian Pepperell |
| Peggy Woolley | June Spencer |
| Anisha Jayakody | Anneika Rose |