Main content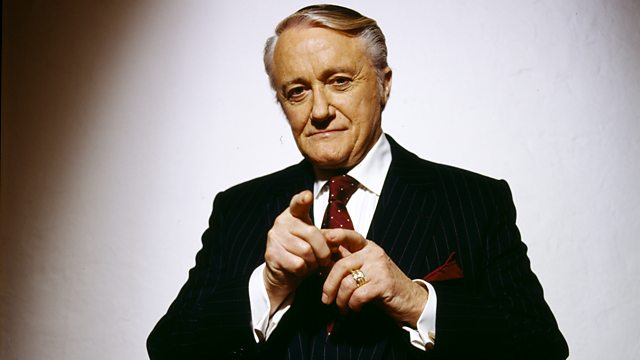 Robert Vaughn, Sir Sigmund Sternberg, Carolyn Hardy OBE, Ewen Whitaker, Claude 'Curly' Putman
Matthew Bannister on actor Robert Vaughn, astronomer Ewen Whitaker, gardener Carolyn Hardy, philanthropist Sir Sigmund Sternberg, singer Claude "Curly" Putman.
Matthew Bannister on
Robert Vaughn - the actor who made his name as Napoleon Solo in "The Man From Uncle" TV series and also appeared in films like "The Magnificent Seven", "Bullitt" and "The Towering Inferno".
Ewen Whitaker, the self taught astronomer who became an expert on the geography of the moon and helped direct Apollo 12 to its landing site.
Carolyn Hardy, who turned the National Gardens Scheme into a stand alone charity and was vice chairman of the Royal Horticultural Society.
Sir Sigmund Sternberg, the businessman who founded the Three Faiths Forum to encourage dialogue between Jews, Muslims and Christians.
Claude "Curly" Putman - the country singer who wrote "D.I.V.O.R.C.E" and "The Green Green Grass of Home".
Producer: Neil George.
Robert Vaughn (pictured)
Matthew spoke to fellow actor, Robert Glenister and to film critic, Angie Errigo.
Born 22 November 1932; died 11 November 2016 aged 83.
Ewen Whitaker
Matthew spoke to his friend and colleague, Charles Wood and to science journalist, Steve Connor.
Born 22 June 1922; died 11 October 2016 aged 94.
Carolyn Hardy OBE
Matthew spoke to her niece, Prunella Scarlett and to horticulturalist, Jim Buttress.
Born 16 June 1930; died 23 September 2016 aged 86.
Sir Sigmund Sternberg
Matthew spoke to his friend and co-founder of the Three Faiths Forum, Rev Marcus Braybrooke.
Born 2 June 1921; died 18 October 2016 aged 95.
Claude "Curly" Putman
Last Word spoke to music writer and broadcaster, Geoff Barker.
Born 20 November 1930; died 30 October 2016 aged 85.
Credits
| Role | Contributor |
| --- | --- |
| Interviewed Guest | Robert Glenister |
| Interviewed Guest | Angie Errigo |
| Interviewed Guest | Charles Wood |
| Interviewed Guest | Steve Connor |
| Interviewed Guest | Prunella Scarlett |
| Interviewed Guest | Jim Buttress |
| Interviewed Guest | Marcus Braybrooke |
| Presenter | Matthew Bannister |
| Producer | Neil George |