Main content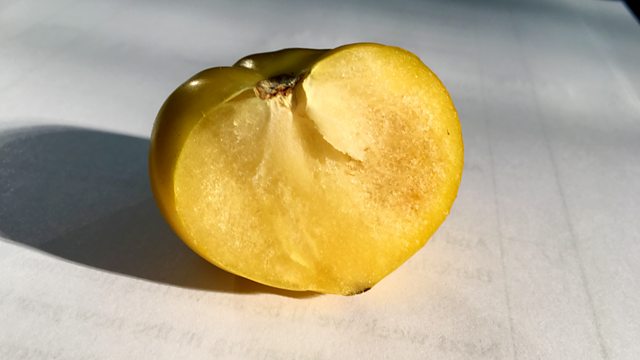 Pangbourne College
Peter Gibbs and the panel visit Pangbourne College in Berkshire. Joining Peter to answer the horticultural questions are James Wong, Anne Swithinbank and Matthew Wilson
Produced by Dan Cocker
Assistant producer: Laurence Bassett
A Somethin' Else production for BBC Radio 4.
Fact Sheet
Q. We have native bluebells in the college woodland. How can we encourage them to spread to other areas of the college grounds?
A. Matthew – They are thought of as woodland plants but they do require a lot of light. They often work well in a coppiced woodland. They like enriched woodland soil but they are tolerant of poorer conditions. Once settled in they will bulk out quite quickly.
Anne – They do like good drainage as well as appreciating some moisture. You want to lift them after flowering when they are still green and be prepared to go fairly deep. You will need to plant them equally deep.
Q. What is the best way of dealing with ground elder?
A. Anne – I would dig it out during the winter and it is often close to the surface and easy to attack. When it returns in the spring you will need to deal with it again.
Q. My quince tree does not bear any fruit. What is wrong?
A. Eric – Some quince are sold as self-fertile but they are actually only partially self-fertile.
James – You will require a second plant. If it was due to the health of the plant you wouldn't get any flowering. If you are short of space, you could use Sibley's Patio Quince.