Main content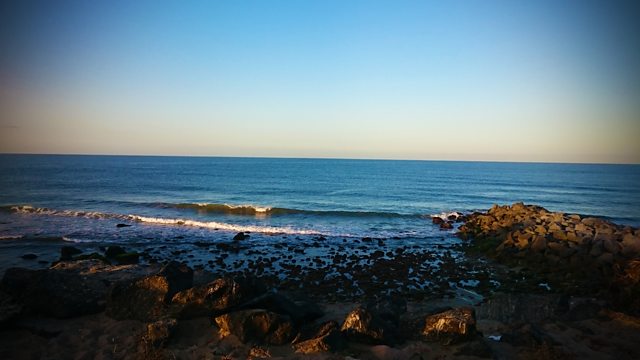 Laura Barton walks the length of Sunset Boulevard, from downtown to the Pacific Ocean, uncovering the stories, people and places of Sunset's artistic life.
24 Hours of Sunset: DAY
Sunset Boulevard is one of those long, long American streets, 22 miles that tell the story of film, of Hollywood, of course, but Laura Barton thinks this street tells the story of America itself. Laura Barton loves Sunset Boulevard and walking through LA, a city utterly devoted to driving. At foot level, you see things you'd never see in a car.
In this 2 part series, Laura walks the length of Sunset Boulevard in 24 hours. Along the way, she uncovers the contemporary arts stories and the iconic artistic legacy of this street. She meets writers, artists and historians, as well as ordinary people who live and work along one of the most famous streets in the world.
The first episode takes Laura Barton from an inauspicious intersection in downtown LA, where Sunset Boulevard starts, to the edge of the Sunset Strip - through Echo Park and Silverlake, through the Hospital District and past the studios that were home to early Hollywood's glamour. She meets with poet (laureate, possibly, depending on when this goes out) Luis Rodriguez, photographer Autumn De Wilde, novelist Janet Fitch, and historian Jonathan Kuntz, revealing the famous and the hidden stories of Sunset's artistic life.
Sunset Blvd's cultural landmarks tell LA's story - the drought threatening a city by the sea, the mixed up sub-cultures and ethnic and racial communities that come together to make the city - this is why Laura thinks Sunset is a microcosm of today's American story.
In 24 Hours on Sunset, Laura finds how Sunset Boulevard and its artistic legacy have become a shorthand for what LA represents in our collective imagination.
Presented by Laura Barton
Produced by Nija Dalal-Small.
More episodes
Previous
You are at the first episode