Fly Agaric
Brett Westwood seeks out the magical mushroom fly agaric, with its red cap and white spots. Its story is entwined with Father Christmas, Alice in Wonderland and the founding of religion itself. The mushroom's hallucinogenic properties and its appearance in fairy tales make it the most evocative of all British fungi.
Brett goes into the woods with River Cottage forager John Wright and talks to Richard Miller and Patrick Harding about its surprising importance in human culture. With readings by Claire Skinner.
Producer Beth O'Dea.
Last on
Dr Patrick Harding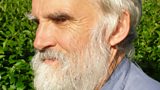 Dr Patrick Harding taught ecology and evolution to undergraduates before teaching on and organising the science extramural programme for the University of Sheffield. Freelance for 20 years, he now gives talks; leads fungal forays and teaches for both Oxford and Cambridge Universities.

He has also organised many flower holidays abroad, most recently to Turkey. His books include four on fungi, two on wild flowers, one on trees and one on Christmas. He loves finding links between the arts and the sciences, hence his interest in herbal medicine, tree folklore and Christmas.
Professor Richard Miller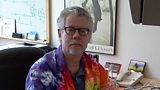 Richard Miller was born in London and obtained his PhD at Cambridge University before joining the faculty of the University of Chicago in 1976. In 2000, he moved to the Department of Pharmacology at Northwestern University in Chicago where he is the Alfred Newton Richards Professor.
He has spent over 40 years engaged in research on the brain and has published over 500 papers on pharmacology. He is particularly interested in how  drugs affect synaptic communication between nerve cells in the brain. He is also interested in the history and philosophy of science and authored the book
Drugged: The Science and Culture of Psychotropic Drugs
, which describes the history of the use mind altering substances.
John Wright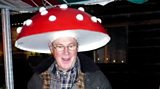 John Wright is a professional forager who has written three books on foraging and one on home-brewing for the River Cottage. He describes himself as one of those very lucky people who have managed to turn a hobby (chiefly fungus hunting) into a job.

Until recently John worked as a country cabinet maker but now spends his time foraging and encouraging others to forage through his writing, forays, talks and, occasionally, TV and radio appearances.
Picture: Louise Jolley Photography