Main content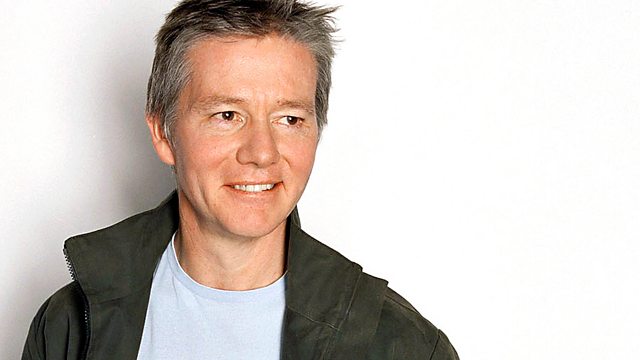 Programme 3, 2016
The Midlands take on Northern Ireland for the first time in the current series of the perennial cryptic quiz, with Tom Sutcliffe in the chair.
(3/12)
Tom Sutcliffe welcomes the only two teams who haven't yet appeared in the current series, as Stephen Maddock and Rosalind Miles of the Midlands take on Polly Devlin and Brian Feeney of Northern Ireland.
They'll need all their ingenuity to connect Parisian sculptures with heavy metal music, Bond villains with American vice-presidents, and 20,000 Leagues Under The Sea with Handel.
Tom Sutcliffe will be on hand to award and deduct points according to how much help they've needed in working out the answers. He'll also be supplying the answer to the teaser question he set for the audience last week.
A slightly longer version of today's programme is available as a podcast.
Producer: Paul Bajoria.
Questions in today's programme
Q1  Simon Bar-Jonah, Jan Ludvik Hoch and The Caretaker gather to mourn the Master. Which Master?
Q2  A shanty town in the Depression, the principle of the free market, and a 21st century programme of health insurance, are all in the dictionary, but a long way apart - so what do they have in common?
Q3 (Music)  Why might these make you think of Tanya Rachevskaia's Montparnasse tombstone, Dante's lovers in marble, and a glittering highlight of the Golden Period?
Q4  If I told you that the writer of this question came from Galway, why might you expect him to claim a kind of kinship with someone from the Croatian coast, a citizen of Strasbourg, a denizen of Gdansk, and the late Muhammad Ali?
Q5 (from Christopher Garner)  Explain who the following are, and who their common creator was. One just too young to be a Swubble, but just too old to be an Unwin; one re-named after a German-born composer; one who is no-one and whose ship keeps sinking?
Q6 (Music)  What links these three pieces, and why would it not be a weighty problem for the Hollies?
Q7  What kind of box would suit namesakes of Spiro, Ernst Stavro, Captain Charles Cunningham and Mr Nice?
Q8 (from Quintus Benziger)  What kind of companion links a male trio who journeyed down a river, a group of men who cut down a field, and a pair who frequented an Italian city?
Last week's teaser question
Tom asked: How could the State of Louisiana, a shark that's surprisingly spotted, and Beecham's encores, all help the chicken?
The Pelican State is the nickname for the state of Louisiana, and a Zebra shark is a species which is striped when young (hence its name) but then becomes spotted as an adult. These both give us names for common pedestrian crossings in the UK - and conductor Sir Thomas Beecham used to give his concert encores the nickname 'Lollipops' - which would also assist in crossing the road.
Today's teaser question
Have a think about this, just for fun, until the next programme:
If the middle Kardashian sister met one of the Cambridge Five and a youthful spy in British India, what game might they play?