Main content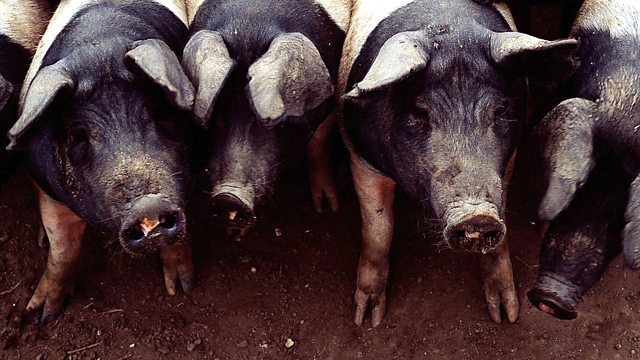 Dairy Farmers Threaten to go on Strike, Preventing Campylobacter, Robotic Strawberry Picking
Dairy farmers in Northern Ireland threaten to go on strike over what they say are low farm gate prices from dairy processors.
Around 200 dairy farmers in Northern Ireland say they're ready to go on strike over what they say are the low prices they're being paid by processors for their milk. Prices plummeted over the past two years due to a global oversupply and a fall in demand, but now global prices are rallying - but that's not always being passed on to the farmers. The action will be closely watched by dairy farmers in the rest of the UK, many of whom also complain they're not being adequately rewarded.
Anna Hill gets a demonstration of a new robotic strawberry picking machine. It's been developed partly due to fears that producers won't be able to find enough seasonal staff to pick their fruit once the UK leaves the European Union.
Poultry accounts for around half of all the meat we eat, but according to the Food Standards Agency more than half the chicken we buy is contaminated by the bacteria Campylobacter - the most common cause of food poisoning in the UK. It's now being tackled across the food chain. Emily Hughes has been to Cargills processing plant, where they've invested in new equipment to tackle campylobacter.
Presented by Anna Hill and produced by Sally Challoner.
Last on
Broadcast