Main content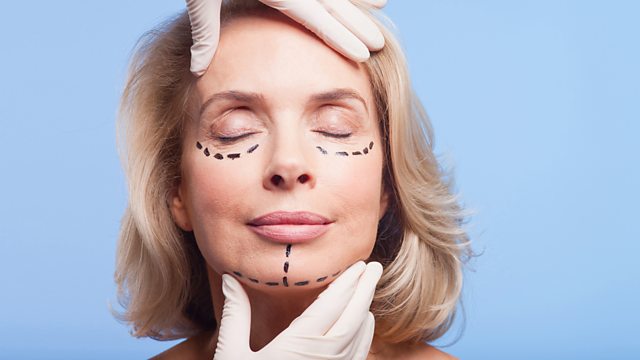 Cosmetic Surgery
Investigating why women have cosmetic surgery and how the industry is regulated.
In our recent 70th Anniversary poll of women, 32% said that they would consider having cosmetic surgery. Women under 35 are most enthusiastic, with 45% saying it is something they would consider. So why is cosmetic surgery so appealing to the young? What does that tell us about the way women feel about their bodies? And is it something that feminists can consider doing? Melanie speaks to Joan Smith, Angela Neustatter and Dr Jacqueline Sanchez Taylor.
After the PIP breast implant scandal in 2010 the cosmetic surgery industry was dubbed the "wild west" with little protection for women undergoing procedures. A government review in 2013 recommended a raft of changes but three years on we ask what has happened? A GP who sat on the review panel says she believes her time was wasted. Why is it taking so long for improvements to happen? Melanie speaks to surgeon Rajiv Grover, Dr Rosemary Leonard and campaigner Jan Spivey.
France is warning women about a rare form of cancer which has been found in some women with breast implants. But although there have been cases of the lymphoma BIA-ALCL found in the UK there are no formal written warnings about it for women having breast augmentation here. We find out what women need to know about this rare cancer. Melanie speaks to Dr Suzanne Turner and Charlie Fouracres.
Presenter: Melanie Abbott
Producer: Laura Northedge.
Credits
| Role | Contributor |
| --- | --- |
| Presenter | Melanie Abbott |
| Producer | Laura Northedge |
| Interviewed Guest | Joan Smith |
| Interviewed Guest | Angela Neustatter |
| Interviewed Guest | Jacqueline Sanchez Taylor |
| Interviewed Guest | Rajiv Grover |
| Interviewed Guest | Rosemary Leonard |
| Interviewed Guest | Jan Spivey |
| Interviewed Guest | Suzanne Turner |
| Interviewed Guest | Charlie Fouracres |